MHS Receives High Rankings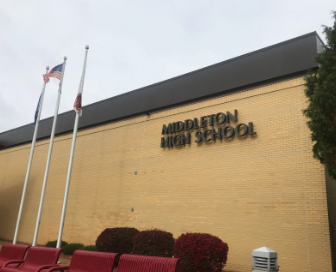 Niche.com, a rankings and review site based in Pittsburgh, PA, annually generates rankings of K-12 schools and universities within the United States.
In August 2018, Niche released their 2019 rankings. Nationwide, the company analyzed 83,542 public schools, 3,903 private schools, and 10,758 school districts.
The company uses a seven-step process to determine the ranking of each school. Their method includes evaluating the statistical rigor of schools, analyzing student and parent surveys, and investigating available information from dozens of public data sources including the Department of Education, U.S. Census, and the FBI. The website also examines factors such as teacher salary, diversity, safety, resources, and extra-curricular opportunities.
This year, Middleton High School received excellent scores across the board. MHS' exceptional rankings included, the #1 High School for STEM (Science, Technology, Engineering, and Mathematics) in Wisconsin, the #6 best public school in Wisconsin, the #7 best college prep high school in Wisconsin, and the #1 best public high school in Dane County.
Middleton High School Associate Principal, Omar Rodriguez, details, "I'll attribute the high rankings to you and your colleagues [students]. The work that students do, the rigor that students press for in their schedules, and their performance, is the biggest contributing factor [to the high rankings]."
Additionally, MHS was ranked the 369th best public high school of the 18,841 schools surveyed. The high ranking places MHS in the top two percent of U.S. public high schools.
When asked what the school does to set itself apart from others, Rodriguez explains, "The resources that we have available to students . . . we, fortunately, live in a community that is resource rich."
In the future, Middleton High School hopes to advance the already incredible rankings awarded this year and continue to provide students with a prime education.