A Thanksgiving Meal That Anyone Can Make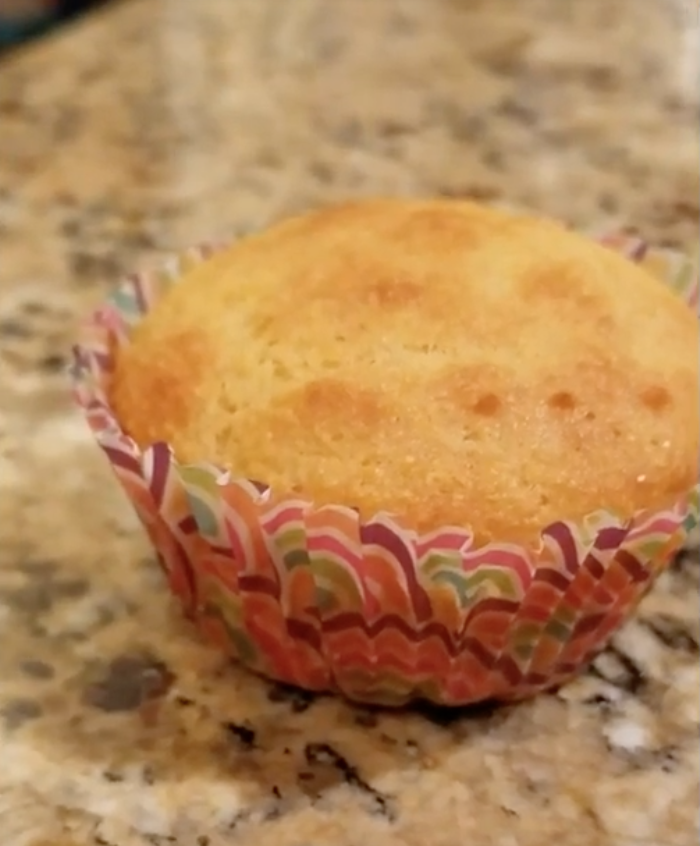 Thanksgiving meals – the various courses, the side dishes, the desserts – can be extremely intimidating, sometimes to the point of avoiding them altogether. However, it isn't as difficult as it looks. Here are a few Thanksgiving basics that almost anyone can prepare:
Turkey Breast
Turkey is a Thanksgiving staple, and it can make or break the meal. Luckily, this simple recipe has you covered. Turkey breast, rather than the whole turkey, is much easier to cook because it doesn't have legs.
Serves: 4-6
Ingredients you will need:
8-lb turkey breast
2 medium onions
½ cup salted butter, melted
Pepper
Salt, preferably Kosher
1 cup of chicken broth
Tools you will need:
A turkey roasting pan (rack not necessary)
A sharp knife
Tin foil
Making the turkey:
Start by letting the turkey thaw according to the directions on the wrapper. Once it has thawed, remove the plastic bag of giblets from the turkey's cavity. You can keep these to make gravy (there is an easy recipe here), or you can toss them. Pour out any leftover ice and water.
Preheat the oven to what is specified on the wrapper.
Put the turkey in the pan, then slice two onions in half. Place them in the turkey's cavity.
Pour the ½ cup of melted butter over the turkey, making sure it is evenly distributed. It's okay if it drips down the sides. Shake salt and pepper over the turkey to your liking. Then pour 1 cup of chicken broth into the bottom of the pan.
Place the pan into the oven and set your timer. Make sure to check your turkey when you are ¼, ½, and ¾ of the way done. If the turkey is browning too much, take the pan out of the oven and cover the pan with tin foil before placing it back inside.
Once the turkey is ready, let it cool for 30 minutes, then remove the onions and pour out the chicken broth.
Carve and serve.
Mashed Potatoes
Luckily, mashed potatoes are one of the easiest side dishes to make.
Serves: 4
Tools you will need:
Large Saucepan
Potato Masher
Ingredients you will need:
3 lbs. Idaho potatoes
Cold water
1 cup of chicken broth
¼ cup of milk
3 tablespoons butter
¼ teaspoon salt
Ground black pepper
Making the mashed potatoes:
Wash, peel, and dice the 3 lbs of Idaho potatoes. Toss them in a large saucepan and pour the 1 cup of chicken broth over it. Then pour in enough cold water to cover the potatoes completely.
Turn your stove to high heat and place the saucepan on top. Bring the liquid to a boil. Once it is at a boil, turn the temperature down and let it simmer for 10 minutes.
Drain the liquid into the sink, making sure to leave all of the potatoes in the pot.
Combine the potatoes with ¼ cup of milk, 3 tablespoons butter, ¼ teaspoon salt, and pepper to taste. Using the potato masher, combine all of the ingredients. Mash the potatoes until smooth and creamy.
Cornbread Muffins
These cornbread muffins are the perfect size for a side dish. The yogurt gives them a delicious, dense crumb.
Serves: 4-6
Ingredients you will need:
½ cup cornmeal
⅜ cup flour
½ tablespoon. sugar
¾ teaspoon baking powder
¼ teaspoon baking soda
⅛ teaspoon salt
⅝ cup plain Greek yogurt*
⅛ cup honey*
1 egg, lightly beaten
-crack eggs into a mug or small bowl and using circular motions, stir the egg together (it will not be
perfectly mixed)
3 teaspoons unsalted butter, melted and cooled
Tools you will need:
Large bowl
Whisk
Medium Bowl
Rubber Spatula
Fork
Spoon
Muffin Pan and Muffin Liners
Making the Cornbread Muffins:
Preheat the oven to 425°F.
In a large bowl, whisk together ½ cup of cornmeal,  ⅜ cup of flour, ½ teaspoon of sugar, ¾ teaspoon of baking powder, ¼ teaspoon of baking soda, and ⅛ teaspoon of salt.
In the medium bowl, whisk together ⅝ cups of plain Greek yogurt and ⅛ cup of honey first, then pour in 1 beaten egg and 3 tablespoons of melted butter, cooled. Whisk it all together.
Combine the wet and dry ingredients in the large bowl. Stir gently with the rubber spatula, making sure there are no dry spots in the batter. The batter will be thick and lumpy.
Spoon the batter into a lined muffin pan and bake until golden brown or about 15 minutes. A toothpick inserted in the center should come out clean. Let cool 5-10 minutes in the pan before serving.
Recipe Modifications:
Don't like honey? Just substitute an extra ¼ cup of yogurt instead.

Yogurt also does not have to be Greek, but it is recommended.

You can substitute buttermilk for yogurt, but the cornbread will have a less dense crumb. You can also use sour cream if you like your cornbread less sweet.
Apple Pie Turnovers
These personal pies are quick to make and even more quick to disappear.
Serves: 4
Ingredients you will need:
4 teaspoons cornstarch
4 tablespoons warm water
4 Granny Smith apples
4 teaspoons cinnamon
2 cups granulated sugar
4 teaspoons vanilla extract
Premade flat pie crust sheets
Tools you will need:
Small bowl and spoon
Sharp knife
Saucepan and a larger spoon (tbsp. or larger)
Rolling pin and work surface
Fork
Pan to cook pies on
Making the turnovers:
Preheat the oven to 350°F.
Mix together the 4 teaspoons of cornstarch and 4 tablespoons of warm water until smooth in a small bowl.
Peel the 4 Granny Smith apples, then cut them into slices. Then cut those slices in half.
Place the apple slices, cornstarch-water mixture, 4 teaspoons of cinnamon, and 2 cups of granulated sugar in a saucepan on a stovetop. Turn the stove to medium heat and continuously stir for 10 minutes.
Turn off the heat and stir in the 4 teaspoons of vanilla extract. Let cool for 30 minutes while you prepare the pie crust.
Place the pie crust sheets on a clean, floured countertop or pan. Cut the sheets into four 5-in long squares, or, if you have a bowl 5 inches in diameter, use that to cut out four circles.
Spoon the cooled pie filling into the center of a turnover. Fold it in half and press the edges together with a fork. Then cut 3 slits in the top of the turnover to let air out when it cooks in the oven.
Bake for about 20 minutes, or until golden-brown. Let cool for 5 minutes on pan before serving or to heat up later. Optionally, shake powdered sugar or cinnamon over top.
Filling recipe adapted from Sally's Baking Addiction
Then grab your cranberry sauce and your loved ones, and you have a full Thanksgiving meal!