Celebrating Diversity: MHS' Culture Fair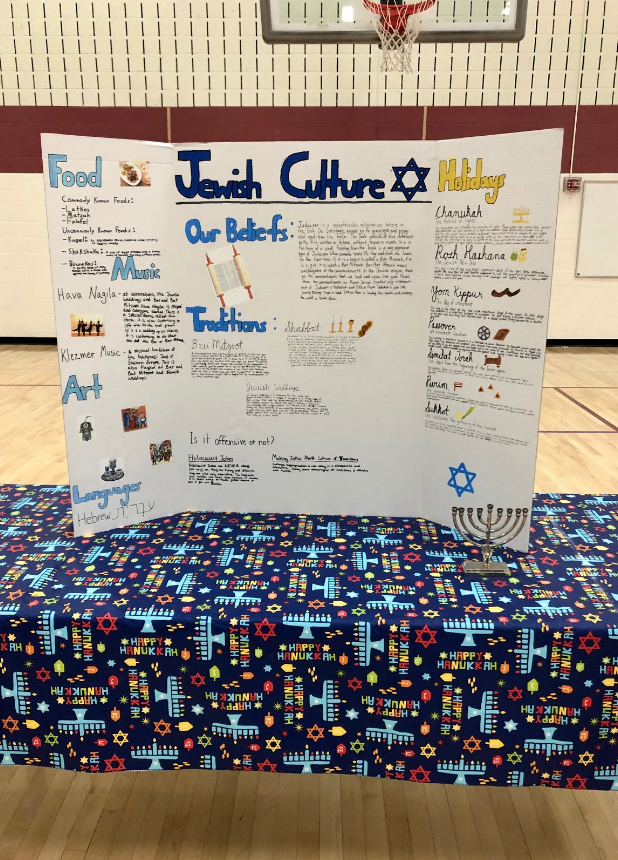 On May 21, 2019, Middleton High School held its annual Culture Fair in the Fieldhouse from 11:30 am to noon. The fair was organized by the Student Equity Coalition, which consists of leaders from our school's equity clubs, including Black Student Union, Sexuality and Gender Equality Club, Middle Eastern and Asian Student Union, Latinos Unidos, and Student Voice Union.
Students were encouraged to create displays about important aspects of their cultural identities. The fair encompassed many aspects of student life at MHS. The cultures presented on included Swiss, Russian, Ecuadorian, and Jewish cultures. There were also presentations regarding certain aspects of culture, such as Bollywood and LGBTQ+ pride.
The culture fair aims to raise awareness around the diversity within our school, and for many students, it serves as a celebration of their identities and cultures. Advisories from all grades came to observe the fair, learning about different cultures, and occasionally, getting a snack from a student's culture.
There is another objective of the Culture Fair, as well. Michael Nass, the teacher in charge of the culture fair organization, also uses this time to ask students, "How can we, as teachers, as the administration, help you?"
Ultimately, the culture fair is a mark of progress, showing the willingness of MHS to celebrate diversity.