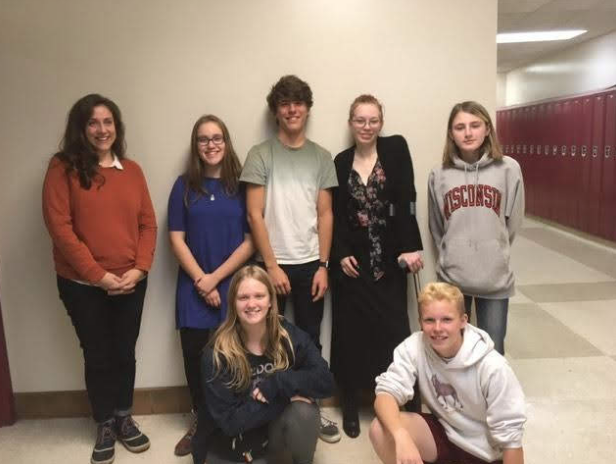 Jewish Culture Club
Junior Talia Glinberg is full of passion as she begins talking about her new student organization, Jewish Culture Club. For years, Jewish student representation at MHS has been lacking. "We never get holidays off, there's always tests on holidays," Glinberg says, "I'm trying to make people more aware that . . . this is important, too." She hopes that through educating club members and the high school as a whole, she will be able to make a change.
At each club meeting, members read different articles surrounding Jewish culture and anti-Semitism. Members have a discussion on what they read, their thoughts, and how this ties into Middleton High School's culture. Jewish and non-Jewish members alike are able to learn from each other and, hopefully, find ways to improve MHS. Glinberg hopes that the club will be able "to educate people on the culture and that it's a real thing because a lot of the time anti-Semitism comes from ignorance rather than someone trying to be rude."

What does it mean to be Jewish? What do Jewish students face at MHS and throughout the world? And how can we stop anti-Semitism and educate others? If you are interested in exploring these questions, all are welcome to learn about these topics at Jewish Culture Club, which meets during the first half of ASR on club days in room 2050.
Questions? DM @mhsjewishcultureclub on Instagram.