Investigation Update: Around 20 Students Disciplined, Administration Looking Into Past Reports of Nude Photos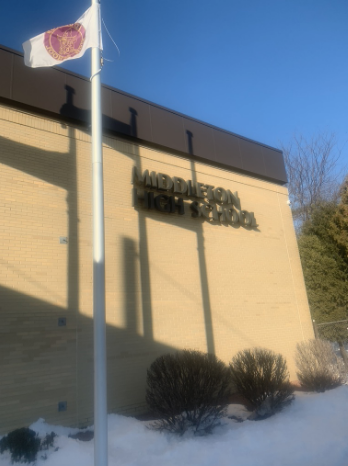 Around 20 Middleton High School students have been disciplined following a state investigation into nude photographs of minors being shared at the high school. 
District spokesperson Perry Hibner said on Saturday that approximately 20 students were suspended and-or received athletic code violations.
"There may be additional suspensions and-or athletic code violations as we are still investigating," he said in an email. 
Middleton Police Department first received a report of nude photos being shared at Middleton High School around two weeks ago. MHS Principal Peg Shoemaker disclosed on Friday that the police, not the school, were the first to receive the report of nude photos being shared. Therefore, police protocols have dictated some of the school's response to the incident.
Since the initial report was received, the Wisconsin Department of Justice has taken the lead on the police investigation. 
"I am hopeful that once the DOJ finishes its investigation, we will be able to provide additional information," Hibner said. 
Yet the issue of nude photos being shared at Middleton High School traces back further than the two-week investigation. Students have reportedly raised concerns about shared nude photos to administration before. "I have heard that from students, and I've heard that from others in the building," Shoemaker said. She is trying to determine how to get more information on what happened in the past regarding the case.
"What I am attempting to do is try to uncover what might have been reported before, how it was handled, why it wasn't investigated further," Shoemaker said. 
Finding that information, however, may be complicated by the high turnover of MCPASD administration within the last year. Entering the 2019-2020 school year, one district position and three MHS positions changed hands. The district has a new superintendent, and Middleton High School has a new principal (Shoemaker), dean of students, and associate principal. 
Shoemaker also said that she doesn't believe other schools are being investigated in connection to the incident. 
"I empathize with how hard this is and how disruptive it's been," Shoemaker said. "At the end of the day, I just can't sleep knowing that, potentially, students have been coerced and exploited for photos. And that's what's driving me."