Is This the Next Hamilton?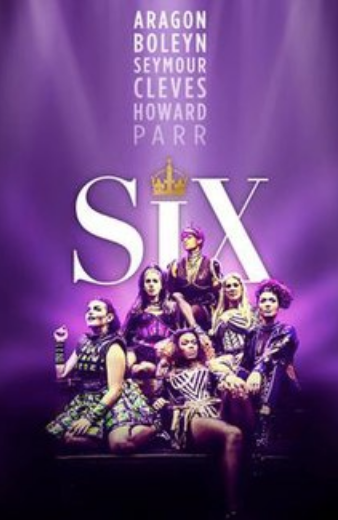 Catchy, energetic, and inspired by Beyoncé, Six may be the theater world's newest obsession. Currently making its Broadway debut and fresh off its North American tour, Six has the potential to be the biggest  thing in musical theater since Hamilton. Like Hamilton, the show by Cambridge alumni Toby Marlow and Lucy Moss is a history lesson retold in modern music – but the similarities end there.
A tale of survival and power dynamics, the premise of Six is this: the six wives of King Henry VIII of England form a girl group and compete for the role of lead singer, decided by which wife had the hardest marriage. Unlike Hamilton, which, aside from its hip-hop writing style, otherwise stays true to the typical two-act musical structure, Six abandons convention entirely. It  is staged as a pop concert, with only a 75-minute runtime—making it just over $1 per minute to see on Broadway. Compared to Hamilton's cast of over 60 musicians, actors, and performers, Six stays true to its concert format, featuring only six actresses and a small band.
Hamilton received critical acclaim for synthesizing modern musical styles, historical narratives, and exploring American social issues such as race, class, and immigration. Six takes on a similar but singular focus in its narrative, examining Tudor England through a feminist lens and ultimately arguing for history to take another look at its portrayal of women. Six, even more so than Hamilton, lends itself to a broader viewership than the conventional Broadway show. Pop fans, historians, and musical theatre aficionados can all find meaning and entertainment in the pop musical. Accessibility seems to be a primary goal of Six. During the final performance, the character Anne of Cleves encourages the audience to start filming the show, in sharp contrast to the usual anti-bootlegging measures taken by most showrunners. The Studio Cast Recording, available on iTunes and most streaming platforms, runs only 42 minutes and features tunes akin to hit songs by ranging from hit pop tunes like "Don't Lose Ur Head" to the Adele-esque ballad "Heart of Stone." 
Coming on the heels of Hamilton and Hadestown (the American folk-music retelling of the Greek myth of Orpheus), Six may be a glimpse into the future of Broadway. The days of traditional book musicals—CATS, Annie, The Book of Mormon—could be giving way to a new generation of musical theatre: smart, young, accessible, and unafraid to take on the social issues of today.