Five Underappreciated Shows and Movies on Netflix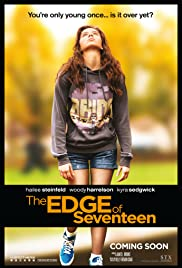 During quarantine, I've had ample time on my hands and have spent the majority of that time watching Netflix. At this point, I can hardly keep track of how many movies I've watched or how many series I have cruised through. Through all the things I've seen, I have noticed that I always come back to a few favorites, most of which are greatly underappreciated and don't get talked about enough. If you are looking for something to watch, all of these films and shows are excellent recommendations.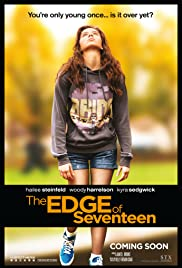 The Edge of Seventeen (2016)
Coming-of-age is one of my favorite genres and The Edge of Seventeen does not disappoint. I remember seeing it in theaters and not really liking it very much– actually almost hating it. I gave the movie another chance and realized how much I love it, and since then, I have probably seen it ten times. In the film, 15-year-old Nadine loses her dad and feels alone, as she felt he was the only one who understood her beside her best friend, Krista. The story flashes forward to Nadine at 17, where she's struggling with her sense of self and general teenage dilemmas, such as fighting with her mom and figuring out how to talk to a guy she likes. Things get even worse when Krista starts dating Nadine's brother and Nadine has to come to terms with their relationship, realizing how much everyone around her cares for her.  It may be full of cliché coming-of-age story tropes, but in my opinion, Hailee Steinfeld's character and performance adds something to it that makes The Edge of Seventeen one of my favorite coming-of-age films.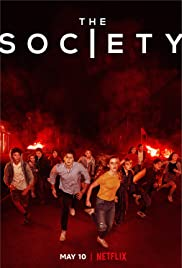 The Society (2019)
1 season
The Society is an excellent mystery series that doesn't get nearly the amount of attention it deserves. In the show, all of the students at West Ham High School are sent on a week-long field trip. In the middle of the night, the bus drivers tell them there are mudslides on the roads and they have to return home, except where they're taken isn't home. It's their hometown, but nobody else is there and it's surrounded by an infinite forest. The students have to figure out how to maintain order, run a society on their own, and work on how to sustain life for the group without outside resources. There are continuous power struggles between characters as everyone tries to figure out how to govern themselves, and the people in power have to make tough decisions. There are so many likeable, and unlikeable, characters, and it features a (for the most part) diverse cast that portrays students from many backgrounds and experiences. There are many subplots that come together for an ending that leaves you craving for more. Right now, there is only one season, but the show is confirmed for a second season set to release sometime this year.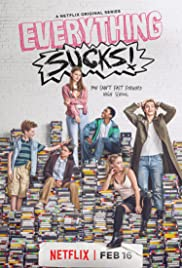 Everything Sucks! (2018)
1 season
Right alongside That 70's Show , Everything Sucks is one of my favorite shows of all time. The show is set in 1996 in the small town of Boring, Oregon. Starting his first year at Boring High School, Luke wants to impress Kate Messner, the principal's daughter. Luke asks her out and she says, "Yes," but on the inside, Kate is still coming to terms with her feelings towards women in a time where being LGBTQ+ isn't widely accepted. Meanwhile, Luke is part of AV club and dreams of being a director, so to make up for the cancellation of the Drama club's fall play, the two clubs join forces to make a movie directed by Luke. The show is full of lighthearted comedy, '90s pop culture, sentimental moments, growing friendships, and remarkable character development. At times, the show will make you uncomfortable, not because of bad writing or acting, but instead due to accurate portrayals of teenage awkwardness. By the end of the show, you will be in love with the cast and their personalities. Sadly, there's only one season and there's no chance of a second, but the show wraps up nicely so a second season isn't entirely necessary.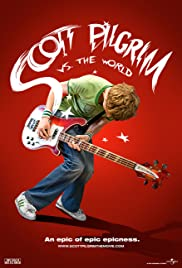 Scott Pilgrim vs. the World (2010)
Scott Pilgrim is based on the graphic novels of the same name by Bryan Lee O'Malley. In the movie, Scott is a 22-year-old guitarist in a garage rock band with his friends. While dating highschooler Knives Chau, Scott meets the elusive Ramona Flowers and instantly falls in love with her. In order to be with Ramona, Scott has to fight off her "seven evil exes," a group of Ramona's ex-boyfriends and girlfriends who will stop at nothing to prevent Scott from being with Ramona. Every one of the exes has a backstory with Ramona, and special powers and weaknesses during battle to reflect the original comic book. Scott is so determined to be with Ramona that he participates in a fight to the death with every one of them. Overall, Scott is a somewhat selfish person who doesn't do things for the right reasons but there's something about all of the characters and the humor of the movie that make it extremely enjoyable nonetheless. The film is full of unique scene transitions, captivating battles, funny one-liners and a bangin' sound track. Second only to The Breakfast Club, Scott Pilgrim is my favorite movie of all time.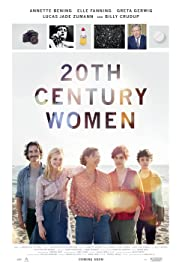 20th Century Women (2016)
20th Century Women is a very interesting film. The movie doesn't follow a typical storyline, or really any storyline at all. There are a couple of large events, but no big buildup to a climax followed by a resolution. In the movie, Dorothea is a single mom in 1979 to her teenage son Jamie who she had at the age of 40. As her son grows older, Dorothea feels she knows less and less about his life and how he's developing into a man. To help with her problem, Dorothea asks Jamie's best friend Julie, and a woman renting a room in Dorothea's house named Abbie to help her raise Jamie. The women teach Jamie life lessons about love and happiness while teaching him how to be a feminist in a time where men did not outwardly respect women. As part of the A24 movie studio, whose whole purpose is to find unique and independent creators who focus on the artistry of the film, it has some stunning visuals and distinctive stylistic choices that play into the feel and emotion of the film. The story of the characters is told in a fascinating way with flashbacks to establish the women's backgrounds and, in the end, a narration by each of the characters about what their future holds. The atmosphere of the movie is extremely comforting and an overall joy to watch.