Next Chapter Academic Tutoring
Looking for ways to volunteer amidst the pandemic? NCAT may be an option for you.
As the pandemic continues to make a frenzy of everyone's daily lives, forming connections with other people — even in someone's own community — is becoming harder and harder to do. Luckily for the Middleton community, there is a new non-profit organization materializing that may help some find that human interaction they have been craving. 
"Next Chapter Academic Tutoring (NCAT), is a free tutoring program run by high school volunteers in the community that aims to provide a safe and encouraging environment for its participants and relief for families in need during the coronavirus," says Molly Warholic (11), one of the co-founders of the organization. NCAT was originally created with a goal to tutor — in person or virtually — any interested elementary school students, but especially focusing on low-income students. 
"We noticed an expanding gap between students who had more resources than others in the district over the duration of online school," explains Elaina Jones (11), the other co-founder of NCAT. "We created this organization because we wanted to bring high school volunteers and community philanthropic organizations together to build an enriching community of support for students." 
There are different individuals and organizations involved in NCAT around the community, including a leadership team of high school students and other Middleton organizations like Middleton Outreach  Ministry, Sustainability Committee, Youth Commission, and Middleton Optimist Club, with other potential collaborations in the works. 
NCAT's location is close to Sauk Trail Elementary School, which provides a central location for many families. The interior will include distanced tables with whiteboards where kids can be tutored and an activity space for crafts and reading. There will also be tutor-specific amenities provided, including a space where tutors can do their own homework.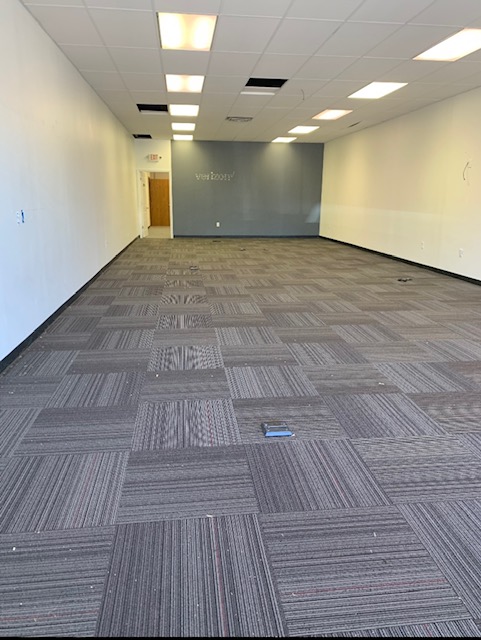 Once NCAT does officially launch, they will be open Tuesday, Wednesday, and Thursday (times to be determined), and the exact address will be released. "The exact opening date for our in-person option is undecided, but we anticipate our organization launching in early to mid-January. However, our virtual option is to be determined because there is still lots of work to be done," clarifies Warholic. 
As for the tutors, any Middleton High School students are able to apply. Anyone who volunteers will receive service learning hours for their hard work and will also meet many people and children along the way. 
"[Volunteering is a] great way to give back to the community and also forge connections with influential organizations and leaders within the community. If students are looking for a way to support an equity-based program during coronavirus this is a great way to help students who are being left behind in our district," says Jones. 
In the thick of the spread of coronavirus, going to a place to be tutored or tutor can sometimes make people feel anxious. Some people who want to be involved may feel unsure of their safety going into a building with others from around the community. NCAT has very extensive safety protocols, and Warholic assures they are as safe as an in-person event can be. If you still do not want to come into the space, however, Warholic explains, "You can always volunteer to be a virtual tutor, so you can do all your tutoring online and still get service learning hours." 
To be involved with NCAT by tutoring, follow their Instagram @next_chapter_academic_tutoring for more information. Their Instagram also includes a Google form in the bio to signify interest in being a tutor, filling it out as soon as possible is appreciated, although applying to be a tutor will remain open throughout the year. Anyone who fills out the Google Form will be contacted at some point before opening day to receive information on a mandatory tutor training session and will start once in-person tutoring is open or whenever people are available to volunteer. Jones and Warholic stress that being a tutor for NCAT is low commitment & very flexible. 
If people don't feel comfortable volunteering, there are plenty of other ways for those interested to help the organization. "We are running on donations, and would appreciate any and all support," says Warholic. 
Donations can be made at their GoFundMe link here, but things other than money can be donated, too. NCAT plans on having multiple drives, such as for food or toys, which anyone can help out with as well. These drives will be available for donations once the tutoring space is open to the public. "We want to have drives in order to build a community of support for students. We are partnering with different nonprofit organizations in the community to make this happen," says Jones. 
There is a website being developed for NCAT, but for now they can be contacted at: