"evermore"
The sequel is rarely better or even equal to the original, and Taylor Swift's new album "evermore" (stylized in all lowercase) is no exception.
"evermore" is her first album that is a continuation of the previous album, written in a similar style, if a little more fun and upbeat. However, Swift is a bit more adventurous in this album by including some songs that are reminiscent of
her country phase and a few songs that have more pop vibes. Both "folklore" and "evermore" have a strong focus on the past and regret, specifically about losing someone you care about. Swift is notorious for writing about breakups in the moment and releasing emotionally charged songs, but in both "folklore" and now "evermore," she's taken a step back and has written songs that are more reflective. In "folklore," Swift wrote mainly about experiences outside of her o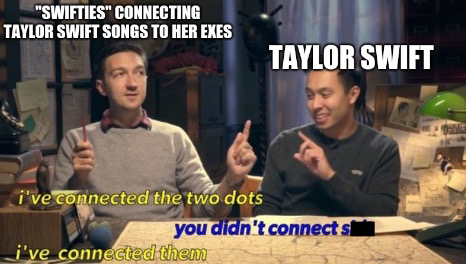 wn, and she brought some of that into "evermore" as well.
Released on Dec. 11, 2020 as a sister album to "folklore," "evermore" is Swift's ninth studio album. She announced the release of this surprise album on her Instagram the day before it dropped, which was almost identical to the announcement of "folklore," four and a half months earlier. "evermore" includes 15 songs and has a running time of one hour. Even though it's not explicitly a Christmas album, "evermore" has a lot of references to cold weather and the holiday season, which makes it especially relevant right now.
Swift's previous album, "folklore," had a style unlike any album that she had produced before. It's sad, but also resolved and peaceful, the kind of album you can cry to for hours. However, a new sound can't be done twice. Hardly any of the songs on "evermore" are worth putting on repeat and feeling your heartbreak as you listen to the lyrics, and many of them are hardly worth listening to at all. That being said, "tolerate it", track 5 of "evermore," is the exception. Taylor Swift has included her saddest, angstiest songs as the fifth track on her previous albums, and she continues the tradition here. "tolerate it" is one of the most tolerable songs on the album, and it talks about not being appreciated by someone you care about and almost worship. The chorus says, "I wait by the door like I'm just a kid/Use my best colors for your portrait/Lay the table with the fancy sh*t/And watch you tolerate it." That, combined with the underlying downcast piano, makes it absolutely depressing in the best way possible. I would go as far as to say I almost like it.
"'tis the damn season" is an interesting, almost irreverent, yet genuine song about the holidays. It addresses someone you have history with, with the context of going home for the holidays. It's not about to become a holiday classic, but it still has a fun, pop feel that harbors some sadness and regret, coming together to create a bittersweet holiday song. It's not a particularly amazing song in any way, but it's not half bad compared to the majority of songs on this album.
Another mediocre song that stands out only because it's on an album where the majority of songs are absolutely abysmal is "champagne problems". This song is written as an apology after rejecting a proposal. It too has somber background piano, and it feels really personal. It addresses "champagne problems" in a slightly spiteful way by juxtaposing the pain of losing someone you care about by referring to it as a frivolous 'champagne problem.' I've never rejected someone's proposal, but I can definitely relate to the spite associated with people dismissing your problems as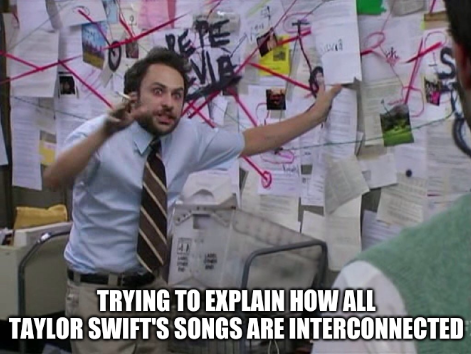 frivolous, and this song strikes a good balance between being upbeat and upset, which definitely makes it worth listening to.
Taylor Swift has a lot of fun with surprise release dates, easter eggs, and hidden references in her lyrics and music videos, but in evermore, it came across as seeming almost forced. In "willow", she sings, "Lost in your current like a priceless wine," and maybe I'm not rich enough, but I've never even heard of losing a priceless wine in a current. This lyric does, however, tie into overlying themes of bodies of water and expensive alcohol that are used in metaphors throughout the album.
The album includes an interesting mix between pop, indie, alternative, and country, but none of the genres are done particularly well. The majority of the songs are so repetitive and dull that listening to them proves more annoying than enjoyable. I would almost immediately skip every single song other than "champagne problems", "tolerate it", and "'tis the damn season" if they showed up in my Spotify queue.
In conclusion, "folklore" did it better, and none of these songs will end up on my playlists for "evermore."