Ways to Keep Your Holiday Spirits High During the COVID-19 Pandemic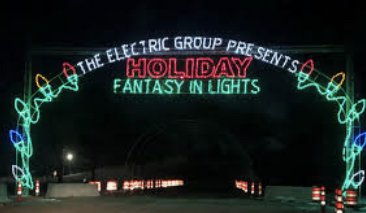 This year has been filled with a lot of changes: the cancellation of sports and activities, moving to online school, social distancing, missing our friends and family, and, most importantly, staying at home. We never thought last March that the pandemic would still be affecting our lives this greatly, but here we are. It is no doubt that this holiday season will be different this year, so here are some ideas to keep your holiday spirits high. 
1. Holiday Movies. 
Festive movies are a great way to feel the warmth and love of the holidays.  Each year, Netflix releases Christmas rom-coms, and some of my favorites include "Christmas Inheritance" and "The Holiday Calendar." Of course, you still have the classics such as "Home Alone," "The Santa Clause," and "Miracle on 34th Street" (on Disney+), as well as "White Christmas," and a newer classic "Christmas Chronicles" (both on Netflix). These are just a few of the wonderful movies out there.
2. Lights. 
Drive-thru lights are a great way to celebrate the holidays and to do so safely.  Currently Olin Park in downtown Madison is doing a free drive-thru light show. This will be available untilJan. 3, every day from 4:30 to 10 p.m. I think this is a lovely family event that everyone should take the time to see if they get the chance.
3. Zoom. 
Even though we use Zoom every day for online school, it can be a great way to stay connected with family and friends when you can't see them. Personally, this is how my family will be celebrating Christmas instead of traveling to see each other.  Also, on New Years, my friends and I will be celebrating on Zoom. It's a super easy way to see your family and friends safely.
4. Baking. 
Baking is one of my family's favorite things to do all year round, but especially around the holidays. We love making delicious treats and sharing them with our friends and family.  This year it is a great way to connect with people. For example, my mom and I made and decorated hot chocolate balls, packaged them up, and dropped them off at our friends' homes. It was nice to see some people in person. Even though it was cold outside and we didn't talk long, it means a lot to know people are thinking about you.  So, if you are looking for something to keep you busy and an excuse to see your friends (safely, of course), I think baking is the way to go.
These are some of my suggestions to help you make this holiday season a special one to remember. Don't forget that it's hard for everyone to celebrate this year, as we all miss family, friends, and doing the things we love. If you can, spend time with your family and be thankful for the good things happening in life. Most importantly, wear a mask, wash your hands, stay home, and have a wonderful winter break.