Sustainable Fashion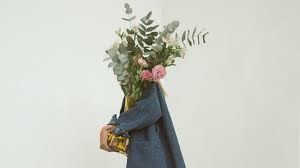 The fashion industry is the second-largest polluter in the world. Wastewater from manufacturing pollutes rivers in underdeveloped countries, while 190,000 tons of microplastics from fabric end up in the ocean every year. The industry uses 1.5 trillion liters of water annually while 50 pounds of greenhouse gases are released into the atmosphere for every two pounds of clothes. 
The average person in the U.S. throws away 81 pounds of clothes every year, and those pieces take more than 200 years to decompose in a landfill. This is without a doubt an overwhelming problem that does not have one simple answer, but making an effort to shop more sustainably is a good place to start. Here are some brands that could help with taking that first step.
Girlfriend Collective is the best place for sustainable activewear and loungewear. Not only do they make an effort to utilize recycled materials, ensure water in their supply chain does not contaminate waters, Girlfriend Collective also reuses textiles to minimize their waste. 
Additionally, they are really transparent with their customers. Under every product on their website is a "sustainability report" that gives details about the environmental impact of the clothing piece. Their website also talks about its impact as a brand, saying that in 2021 alone, 10.4 million recycled plastic bottles have been used in their products. In addition to using recycled plastic, 10.1 million pounds of carbon dioxide have been prevented from harming the environment, and 19.8 million gallons of water have been saved. 
Girlfriend Collective focuses on making timeless pieces that you can keep for a long time, but it also understands that customers cannot hold onto things forever. The company has a program called ReGirlfriend. ReGirlfriend allows you to send back old pieces you do not wear anymore to be recycled in exchange for credit to put towards something new. 
Alongside really great sustainability efforts, Girlfriend Collective also highlights diversity and inclusivity and provides a range of sizes. 
"
MATE is on a mission to clean up the fashion industry, one garment at a time. As a business, we believe that prioritizing the health of the planet and its people is an urgent matter. By committing to non-toxic, natural, and organic materials, we hope to lead the clean fashion movement and affect change in the industry."
— Founder, Kayti Carr
MATE the Label not only has great, timeless, basics, but its pieces are also made entirely from eco-friendly materials.  The sustainability section of their website highlights their commitment to "The MATE Eight," which includes ensuring their brand is clean, essential, organic, ethical, women-centered, plastic-free, circular, and local. 
MATE is prioritizing transparency as they trace their entire supply chain on their website so their customers can be informed. Furthermore, MATE is part of 1% for the Planet, which "puts people over profits" and represents a network of businesses that are tackling the planet's most pressing environmental issues. The company is also  climate neutral certified.
Good On You is a platform that lets customers do everything from check the sustainability rating of brands their customers already shop at to finding tons of eco-friendly brands that could be new staples in their closet. It lists only many of the many great brands out there that are making an effort to create more sustainability in the fashion industry.
Good On You rates brands on a scale of one to five, five being "great" and one being "we avoid." These ratings are based not only on how the brand treats the planet, but also how it treats people and animals. Alongside each rating is an explanation that provides really great information about the brand's efforts towards sustainability and responsibility. Customers can also check out its many fashion-related articles that range from tips for making closets more sustainable to the best places to get the latest trends. 
Remember that in the end, what is most important is that everyone takes steps wherever possible to help solve the environmental crisis. Whether it be shopping these brands and using these platforms next time you want to add to your wardrobe, purchasing timeless pieces that will stay in your closet for years, or buying second-hand, next time you shop, keep sustainability in mind.