A Timeline of the Sister Squad
Love a good drama? Then the Sister Squad story is for you.
If you are unfamiliar with the Sister Squad, they are a group of Youtubers containing Ethan and Grayson Dolan, creators of the Dolan Twins YouTube channel with 10.4 million subscribers; James Charles, a very well-known and controversial makeup guru with 24.5 million subscribers on YouTube; and Emma Chamberlain, vlogger (and basically a professional model at this point) with 11 million subscribers on her channel.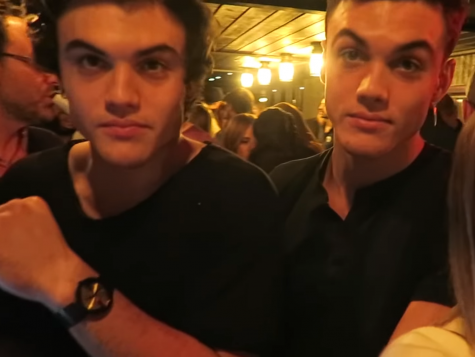 The Beginning
The Sister Squad began their online presence in 2018, and in the very first Sister Squad video on the Dolan Twins' channel, titled "MUKBANG ft. James Charles & Emma Chamberlain,"  the group bought a bunch of food from IHOP and ate it while discussing a variety of topics, including how the group was formed:
It all started with James Charles posting some questionable, "thirsty" comments on Ethan Dolan's Instagram and the two proceeding to communicate through direct messages. After they connected, Dolan expressed his relief that Charles was not simply some crazy fanatic, and a friendship blossomed. 
Grayson Dolan discovered Emma Chamberlain when he was searching through YouTube. He found out Chamberlain had been watching the Dolan Twins' videos since she was around 15 years-old and had said that she liked Ethan better than Grayson. This prompted Grayson to find Chamberlain's Twitter account, which he ended up finding humorous. 
Grayson then messaged Chamberlain and the two of them became fast friends. It was when Emma moved to Los Angeles, that the group really solidified. Soon after, they released their first three videos together titled "TEACHING THE DOLAN TWINS & EMMA CHAMBERLAIN HOW TO DO MAKEUP" on James' channel, "TURNING ME INTO AN LA GIRL FT. JAMES CHARLES & THE DOLAN TWINS" on Emma's channel, and the previously mentioned mukbang video on the twin's channel, all released on Jun. 19, 2018.
Videos
The Sister Squad, named by James Charles after his well-known catchphrase "Hey Sisters", was one of the most renowned YouTube friend groups of all time. Each of their videos received millions of views, and each member's fame skyrocketed during their peak in 2018. 
Counting only videos that feature all four of the Sister Squad members, they made a total of 16 videos together, averaging about 21.8 million views each, with their highest viewed video being "BEST FRIENDS BUY EACH OTHER OUTFITS ft. Dolan Twins & Emma Chamberlain" on Charles' channel. This video is is currently at 39 million views. The group was even featured in the 2018 YouTube Rewind, released December 6, 2018. Their finalvideo, "BEST FRIENDS BUY EACH OTHER DREAM GIFTS! Ft. James Charles and Emma Chamberlain" by the Dolan Twins was released on Dec. 25, 2018.
Ethma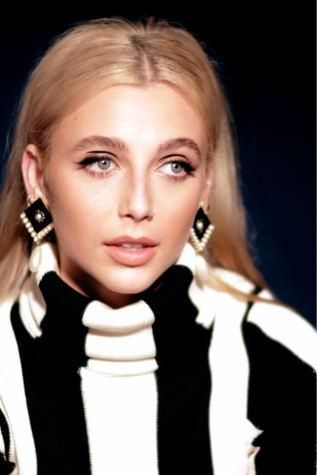 Rumors of "Ethma," Sister Squad fans' favorite ship between Emma Chamberlain and Ethan Dolan, had been circulating since the Squad's debut. 
According to an Ethan and Emma "Timeline" on Seventeen by Carolyn Twersky, it all began with a video published May 27, 2018. Remember the video mentioned in "The Beginning" that Grayson discovered Chamberlain from? Tana Mongeau and Chamberlain were discussing their favorite Dolan twin, and Chamberlain said,"I was a huge Dolan stan. It's not that I grew out of it, I just realized that they're too hot for me, and then at that point, they became unattainable." 
Soon after, she mentions how Ethan was her favorite Dolan twin, and once Emma and Ethan were seen together in their videos, rumors spun out of control. People picked up on small things, like Chamberlain leaning on Ethan Dolan's shoulder in their hypnotism video and Dolan admitting he was in a relationship in their lie detector video in 2018 and addressing assumptions video in 2020.
Other rumors emerged when Dolan wished Chamberlain a happy birthday in 2019. In addition, Dolan and Chamberlain were caught by reporters leaving SoulCycle together in 2019 and responded "not yet" when asked if they were in a relationship, likely the most valid evidence of any possible tension between them. Some still speculate that they dated sometime during the Sister Squad era, even believing that the breakup of the Sister Squad was because their relationship ended, however this was debunked when Ethan Dolan confirmed that his relationship status was not related to Chamberlain. Fans will never truly know if the two did have a relationship within their time in the Sister Squad, however many of their fans still firmly believe that at the very least the prospect was there.  
The Downfall
The breakup of the Sister Squad all started with James Charles' scandal with Tati Westbrook, another YouTube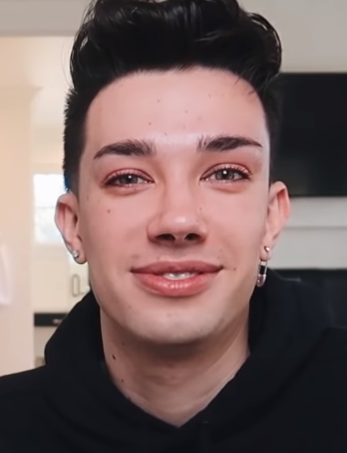 makeup influencer. Their feud began because  Charles posted a promotion for a certain beauty vitamin brand that  happened to be a direct competitor of Westbrook's beauty vitamin brand. 
Yes, that's how this entire "internet-breaking scandal" began. Charles was absolutely trashed by viewers for not supporting Westbrook's vitamin brand, as they argued that she made him famous. This drama later greatly escalated when Tati explained her side of the feud in her now-deleted video titled "Bye Sister…" According to Women's Wear Daily, it led to her exposing Charles' alleged bullying of other influencers and  inappropriate behavior towards men. The very next day, Charles posted his own now deleted video called "Tati," explaining how hurt he was that their friendship was over, while addressing the other allegations. 
Jeffree Star was mixed up there somewhere in support of Westbrook, but nobody really cares about him. The drama had lots of back and forth, ending with Tati taking a break from social media and James debunking the vitamin drama and the allegations further. 
Now, tying this to the breakup of the Sister Squad, Chamberlain, Ethan Dolan, and Grayson Dolan all wound up unfollowing James due to his association with the scandal in 2019. That pretty much led to all of the members losing touch entirely. According to In The Know, Charles expressed his doubts of a reunion in December of 2020, despite Emma Chamberlain having re-followed Charles on social media and expressing her excitement towards their rekindling friendship. 
In September 2020 they had collaborated in James Charles' video "Emma Chamberlain Picks My Outfits For A Week!" Their friendship quickly ended after, according to Vulture, when Charles admitted to having inappropriate conversations with minors in April of 2021, and Chamberlain removed herself from his following.
It  seems  that  after  the  wild  ride  these four YouTubers  had been through together, they still weren't immune to their disbandment. All of the joy that this group brought in 2018 is still available on YouTube, though it's pretty clear that that is all we're ever going to get, and that this group has been put to rest once and for all.