Red (Taylor's Version)
On Nov. 12, 2021, Taylor Swift released her version of her fourth album entitled "Red." The original album was recorded with the record label Big Machine, which was purchased by Scooter Braun in 2019. Along with the company came all of the music owned by the company, which caused Swift to no longer own her music. This upset her very much, especially because she had no say in who bought Big Machine. 
In response, she decided that she was going to re-record her albums "Taylor Swift," "Fearless," "Speak Now," "Red," "1989," and "Reputation." The catch was that she was going to add songs that were not on the original albums but were supposed to be. 
Among Taylor Swift fans, or "Swifties," as we call ourselves, they are known as songs "from the vault." On "Red (Taylor's Version)," she added ten vault songs, including the ten-minute version of one of her most well-loved songs, titled "All Too Well." Along with the song, she wrote and directed a short film with the same name, starring Sadie Sink and Dylan O'Brien. She also released a music video for another vault song, called "I Bet You Think About Me."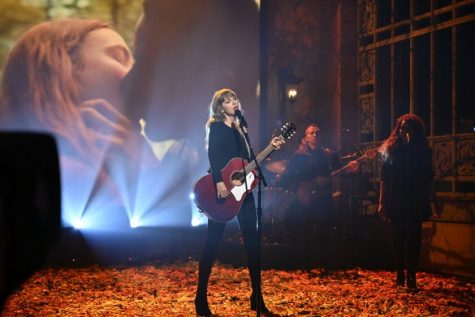 The tracklist for "Red (Taylor's Version)" resembles the experiences of a heartbroken person. It goes from exciting pop tracks to slower, heart-wrenching songs. 
"All Too Well" is arguably the saddest song on the album, if not in her entire discography, and the ten-minute version is even more emotional than the original recording. It is speculated to have been written about Jake Gyllenhaal, and it portrays the supposed manipulation in their relationship. It features the lyrics "You said if we had been closer in age maybe it would've been fine / And that made me want to die." 
Jake was 29 and Taylor was 20 when they started dating, and this lyric, along with many other lyrics in the song, expose that he blamed their issues on her being so young. Later in the song, she sings "I'll get older but your lovers stay my age." This is another reason fans think it is about Gyllenhaal, as he continued to date younger women after Swift. 
The short film features a scene in which O'Brien gaslights Sink. Fans speculate that this argument, and many similar ones, happened in real life, too. This is evident in how many times she says "I was there, I remember it," in the song. He tries to convince her that she is wrong, remembering things inaccurately and overreacting, but she remembers it all too well. 
"The Moment I Knew" is a song from the original tracklist about her 21st birthday party, when Jake stood her up. "They're all standing around me singing 'Happy Birthday to you,' / But there was one thing missing / And that was the moment I knew," she sings. 
Many of her friends were there that night, and they comforted her as she cried in the bathroom. "There in the bathroom I try not to fall apart…I say hopelessly 'he said he'd be here.'" She brings it up in "All Too Well," in the lyrics "watch the front door all night, willing you to come…[Dad] said it's supposed to be fun, turning 21." 
The song ends with her talking about a phone call she had with Gyllenhaal, not long before they broke up. He called her after the party, apologizing for not making it, and that was the moment she knew that they were over.
Many of the songs on "Red" were written about her relationship with Gyllenhaal, but there is one that isn't about romance at all. That song is "Nothing New" featuring Phoebe Bridgers. When I found out they were going to have a song together, I was ecstatic. They are my top two favorite artists, and I was so excited to hear how their voices blended together. 
This song is about the pressure that society puts on women, especially women in the spotlight, to stay youthful and trendy forever. "Criticize the way you fly while you're soaring through the sky," Taylor sings. This is a metaphor for how people are quick to harshly judge celebrities, and treat them like they are not really humans, but the celebrities are just doing what they love. 
In the pre-chorus, she asks herself, "What will become of me once I've lost my novelty?" She worries about losing her newness and youthfulness, and what will happen because of it. One of the lyrics in "Nothing New" that is connected to her relationship with Gyllenhaal is "How can a person know everything at 18 but nothing at 22?" She felt on top of the world at 18. She had just released "Fearless," was touring and gaining a lot of fame. She was confident in herself and her relationships. 
But just four years later, she felt lost. She didn't know who she was. Her relationship with Gyllenhaal made her insecure, and along with societal pressures, as well as just growing up, she never felt good enough.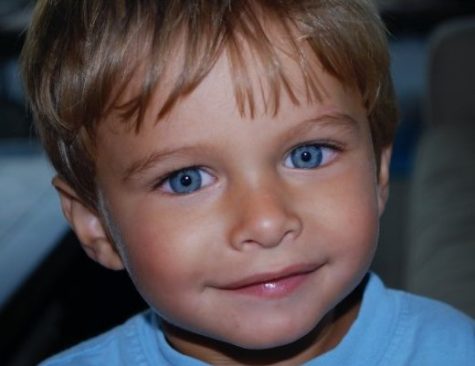 "Ronan" was released during the "Red" era, but it was not on the original album. It is a heart-wrenching song about Ronan Thompson's battle with cancer. He was just four years old when he passed away from Neuroblastoma. 
His mom, Maya Thompson, shared her son's story on social media, and created The Ronan Foundation, which helps to fund childhood cancer research. She was also a huge fan of Swift. When Swift heard Ronan Thompson's story, she reached out to Maya Thompson and asked if she could release a song in Ronan Thompson's honor. Maya was shocked and happily agreed. 
Lastly, here is my top 13 ranking of the album:
"All Too Well (10 Minute Version)"

"Nothing New" ft. Phoebe Bridgers

"Message In A Bottle"

"Babe"

"State Of Grace" 

"I Bet You Think About Me" ft. Chris Stapleton

"Better Man"

"Stay Stay Stay"

"The Lucky One"

"The Very First Night"

"Come Back… Be Here"

"Sad Beautiful Tragic"

"The Moment I Knew"
This was the album that made me a Swiftie, and I grew up listening to it. When I found out she was re-releasing it, I was exhilarated. I could definitely tell a difference in the production; it was much more pop-y and the instrumentals changed quite a bit, which I didn't like in certain songs. Her voice sounds so much clearer and stronger, and you can tell how much she's grown vocally. Overall, it is so much better than the original, and I am so happy for Taylor Swift that she finally has ownership of her music.