A Brief History of Pi Day and How To Celebrate This Year
Pie is undoubtedly up high on the list of best desserts because of its variety of flavors. There are pies for each season, holiday, and meal. Pie is in fact so good that it has its own holiday. National Pi Day is quickly approaching, so now is a perfect time to learn about its history. Why is March 14 designated for eating pie (the delicious baked dessert) and memorizing digits of pi (the mathematical constant?) When and where did these traditions begin? 
This story begins at the Exploratorium in San Francisco, California. It was the year 1988 and Larry Shaw, who was a media specialist and physicist at the Exploratorium, had connected the date of March 14 to the first three digits of Pi. Pi is "the ratio of the circumference of a circle to its diameter," and its first three identifying digits are 3.14. The date of March 14, when written out in numbers, is also 3/14. 
After Shaw made this connection, he and his wife, Catherine, took an array of sweet pies and some tea up to the Exploratorium to share with the museumgoers. Pie is fitting not only because of its name, but also because of its circular shape, as pi is used to determine the area of a circle.  This was the first official celebration of National Pi Day. 
Since that day, people have continued that tradition of coming together and sharing delicious pies every March 14th. Although virtually any pie would do for this occasion, here are some of the best pie flavors you should try this year. Note that if you are looking for a place to get a quality pie, each of these flavors can be found at the Hubbard Avenue Diner, located in Middleton, Wis.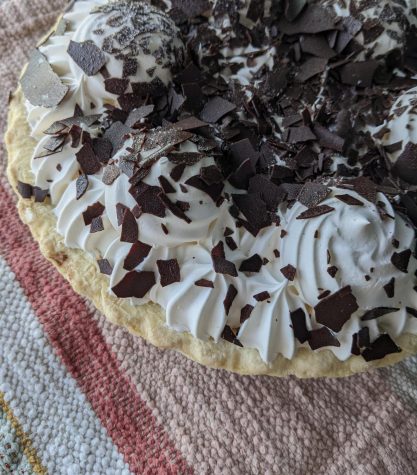 French silk pie has, like most other pies, a light, buttery, and flaky crust. It is filled with a smooth, chocolatey cream filling, topped with fluffy whipped cream, and dusted with dark chocolate shavings. The flavors are simple, yet perfect, and the texture is melt-in-your-mouth. 
French silk pie was created by a woman named Betty Cooper during The Pillsbury Bake Off in the year 1951. She was given a specific list of Pillsbury ingredients, and she had to include at least one of them. Her recipe also could not exceed eight ingredients. Thus, through creativity and versatility, the French silk pie was born. The pie has since developed into a more sophisticated version of its original self. Now, it has more than eight ingredients and has gone from a pudding-filled icebox pie into a glorious mousse-filled pie. Since Pillsbury is an American company, the French Silk pie is not actually French. It was most likely named for its silky smooth texture.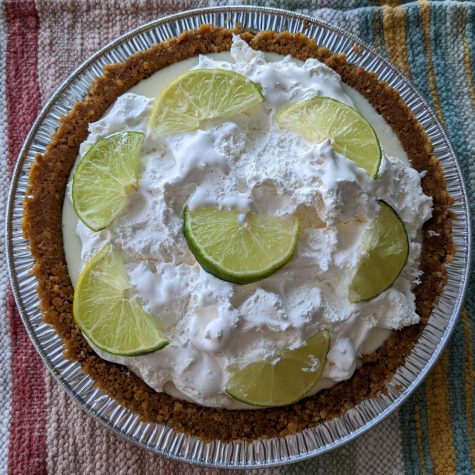 What stands out about key lime pie is its bright and tangy flavor. Key lime filling is typically made with fresh key lime juice, sweetened condensed milk, and egg yolks. Key limes are less acidic than regular limes, making them less likely to have that unpleasant, bitter taste that causes some people to pucker up. The idea of a lime pie may not sound appealing at first, but it is definitely worth a try. The surprisingly sweet filling pairs well with meringue or whipped cream topping. The candied lime slices on top add just the right decorative touch.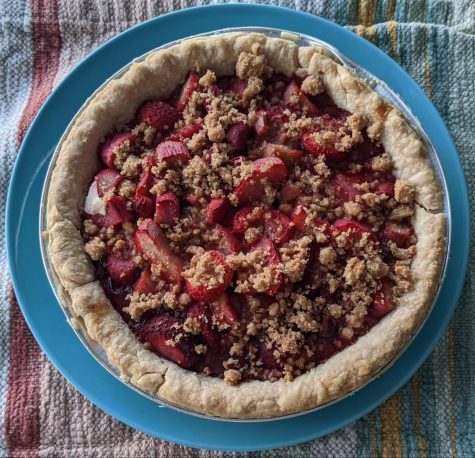 With the warmer seasons just around the corner, now is the time to try some strawberry rhubarb pie. It has all the flavors of spring and summer in just one slice. Similar to the key lime pie, strawberry rhubarb pie has a  level of tartness from the rhubarb that needs to be toned down. Not only do the sweet strawberries balance out the rhubarb's acidity, but there is also a good amount of sugar added to boost the sweetness. What results is crisp, vibrantly flavored, syrup-coated fruit that gets baked into an airy pie crust. 
The style of crust in a strawberry rhubarb pie depends on the baker; it could be latticed, open-faced, crumble, or any other design. The pictured strawberry rhubarb pie has a crumble topping, made from butter, flour, and sugar. Its sweet, warm flavor cuts through the strawberry and rhubarb. This pie is best served warm with vanilla ice cream, as the creaminess of the milk can also help to balance out the tartness. 
Of course, there are so many more delightful pie flavors out there. These three are just some of the undeniable best! The rest of Hubbard Avenue Diner's pie menu can be found on their website. They have a few classics, such as cherry or apple. They also have a mint oreo pie, a coconut cream pie, and a Boston cream pie. This Pi Day, no matter which pie flavor you choose, whether you bake your own pie or buy it at the store, take the opportunity to treat yourself to some delicious pie and spend some quality time with those you love.