A Guide to Cozying Up in Cold Weather: Books, Movies, Drinks and Songs
As autumn fades into winter, we have compiled a list of the very best fall and winter books, movies, drinks and songs for your enjoyment…
What to Read
The Secret History
by Donna Tartt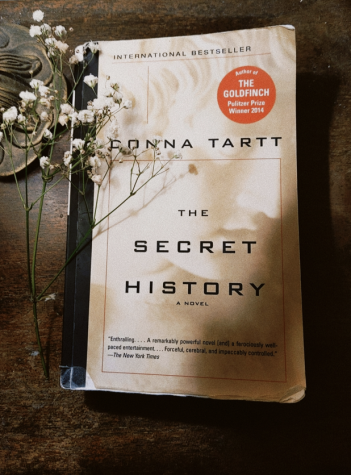 "The snow in the mountains was melting and Bunny had been dead for several weeks before we came to understand the gravity of our situation…"
The pinnacle of "dark academia" literature, "The Secret History" by Donna Tartt is one of the most beloved and masterfully written books of its age. A novel nearly ten years in the making, it centers around Richard Papen, a boy from California who enrolls in a Vermont college to start his life anew. He meets a group of mysterious students studying Greek under an enigmatic professor, and when he is reluctantly accepted into the small class, Richard enters into an intoxicating and "morbid longing for the picturesque at all costs." But when Richard and his classmates travel upstate for a weekend getaway filled with cards, wine and secrets, the consequences are grave: a haunting, fervid Dionysian ritual ends in bloodshed. And when one of their conniving friends poses a threat to their secret, there's only one solution: murder.
Between Tartt's enticing plot twists and beautiful descriptions of the East Coast, anyone who hopes to immerse themselves in a drop-dead, stunning academia novel should put this at the top of their to-read list. The Pulitzer Prize winner's debut novel showcases her striking manner of storytelling and was published when she was just 29. Inspired by the works of Euripides and Plato, as well as Bennington College (her alma mater), the New York Times bestseller has won the high praise of celebrated authors and international readers alike. 
Drink pairing: Sip an iced Americano very mysteriously… 
Song recommendation: your elite new boarding school turns out to be more sinister than it seems (dark academia playlist) by @oliviaalee on YouTube
Wuthering Heights
by Emily Brontë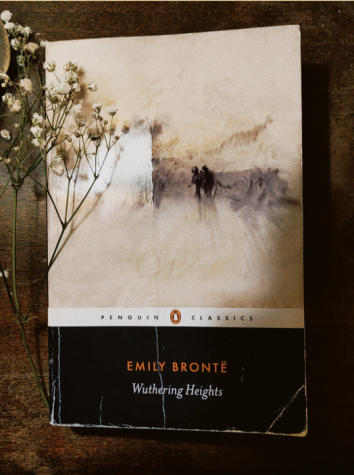 "You said I killed you — haunt me, then!"
Truly a force to be reckoned with, "Wuthering Heights" is not your average classic novel. Set in the bleak moors of 19th century northern England, it is a magnificent tale of passion and revenge. It is written as a narrative within a narrative, with the entire book being told as a story to the introductory character by a maid, and follows Catherine Earnshaw and Heathcliff, a mistreated orphan turned beloved friend. Describing the tumultuous past of a house named Wuthering Heights, the story of the lovers Catherine and Heathcliff — ultimately condemned to separation in marriage, life, and death — is revealed in the winding tale of the desolate estate. 
The elusive Emily Brontë is often overshadowed in 19th century literature by her sister and the author of the ever-famous "Jane Eyre," Charlotte Brontë. "Wuthering Heights" is still coveted as a masterpiece of tumult and hatred, and it is Emily Brontë's only published novel. Though it is largely portrayed as a romance, redemption is the strong underlying theme in this beautiful novel.
Drink pairing: Peppermint Mocha
Song Recommendation: "Wuthering Heights" by Kate Bush, "Saudade" by Thievery Corporation
The Library Book
by Susan Orlean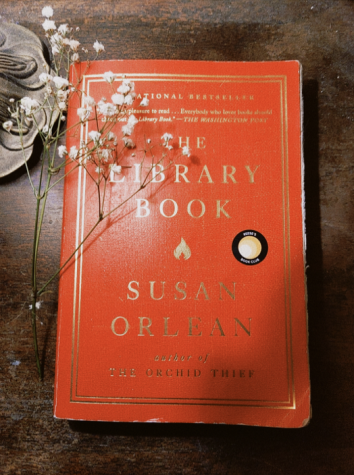 "The library is a gathering pool of narratives and of the people who come to find them. It is where we can glimpse immortality; in the library, we can live forever."
As its title suggests, "The Library Book" is all about libraries, specifically, the Los Angeles Public Libraries (LAPL). Author Susan Orlean investigates the LAPL fire of 1986, which destroyed hundreds of thousands of books cherished by many librarians and patrons. Throughout the story, Orlean introduces a number of important figures, both from the past and present, who share her love of books and libraries. 
This book is filled with compelling research about real historical events and tells a captivating story about books and their influence on the world. It is a combination of historical, nonfiction, and mystery. Orlean's witty and creative writing style in "The Library Book" will likely have you scrambling for a pen to jot down all of its brilliant, bookish quotes. 
Drink pairing: Hot, spiced apple cider
Song recommendation: "Call it Fate, Call it Karma" by The Strokes
The Nightingale
by Kristin Hannah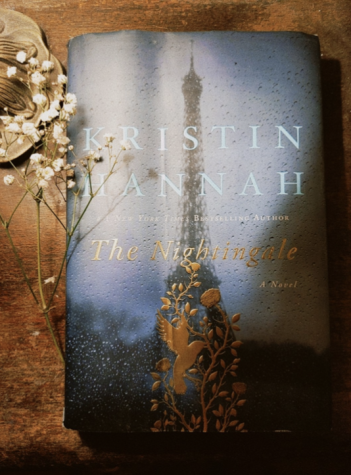 "If I have learned anything in this long life of mine, it is this; in love we find out who we want to be; in war we find out who we are."
Set in 1939, "The Nightingale" follows two sisters, Vianne Mauriac and Isabelle Rossignol, as they navigate the complexities of sisterhood, love, and loss, all while surviving the Nazi invasion of France during World War II. Vianne is married with one daughter, Sophie, and is left to care for her daughter alone when her husband is sent to the frontlines of the war. Isabelle is a rebellious young woman committed to doing whatever she can to defend France. 
As children, Vianne and Isabelle lost their mother, which created a divide between them that was later strengthened by their differing life experiences. After they are reunited during the early light of war, they have to relearn how to get along with each other. Because of Vianne's tendency to follow rules and Isabelle's stubborn and unruly personality, this is a struggle. "The Nightingale" is a heart-wrenching story with so many twists and turns, it is impossible to put down. 
Drink pairing: Parisian hot chocolate (chocolat chaud)
Song recommendation: "Cry, Cry" by Mazzy Star
What to Watch
Howl's Moving Castle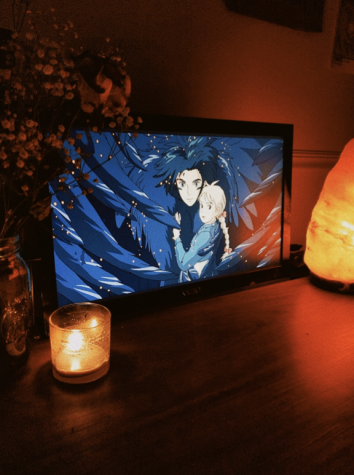 "A heart's a heavy burden."
Japanese animation studio Studio Ghibli brings a fantastical story of love and magic to life in "Howl's Moving Castle." Directed by Hayao Miyazaki and based on the 1986 novel by Diana Wynne Jones, the story is about a young woman named Sophie Hatter, cursed and turned elderly by the Witch of the Waste. She is too embarrassed to face her family and continue working at their hat shop. In pursuit of a new life, she takes to the countryside and stumbles upon the ambulatory abode of the Wizard, Howl. 
There, she meets Howl's apprentice, Markl, and the wise Calcifer, a fire demon who offers to reverse the Witch of the Waste's curse and make Sophie young again. All Calcifer wants in return is to be freed from the confines of Howl's castle. Sophie agrees to help Calcifer, taking up permanent residence in the moving castle. 
As these characters travel with each other, they get to know each other very well. Sophie, Calcifer, and Markl become close friends, and Howl and Sophie begin to fall in love. This beautifully animated film is the perfect choice for a cold winter day when you want to fully immerse yourself in a world of magic.
Drink pairing: Caramel Earl Grey Tea 
Song recommendation: "Merry-Go-Round of Life" by Joe Hisaishi
Kiki's Delivery Service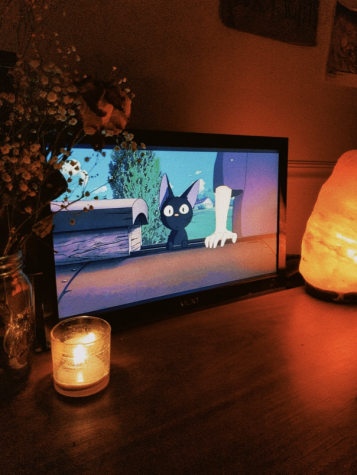 "We can fly with our spirit."
Another one of Miyazaki's masterpieces, "Kiki's Delivery Service" is the coming-of-age story of a young witch named Kiki. As part of her training to become a witch, she sets off on her broom to explore a new city, leaving behind her parents and friends and bringing only her broom, radio, and talking cat, Jiji. Their journey to a new city is tumultuous, but eventually they reach the fictional town of Koriko, which is heavily inspired by Stockholm, Sweden. 
Upon their arrival, Kiki and Jiji meet Osono, who owns a bakery with her husband. Awestruck by Kiki's flying abilities, Osono offers her a place to stay and a job at the bakery. Kiki is tasked with delivering goods to Osono's customers by way of broomstick. Soon enough, Kiki's Delivery Service is well-known in the charming town of Koriko. The more she delivers, the more people she meets and adventures she has. This is a heartwarming film, and it is sure to make you feel warm inside on even the coldest of days.
Drink pairing: Chai latte
Song recommendation: "A Town with an Ocean View" by Joe Hisaishi
Gilmore Girls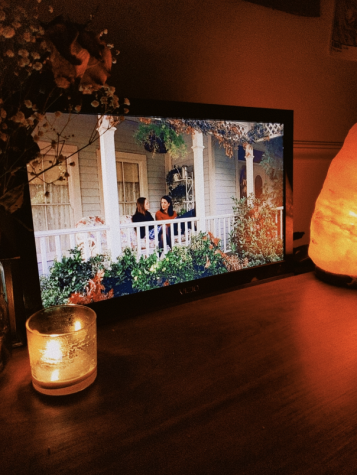 "Coffee, please, and a shot of cynicism."
A 2000's classic loved by millions to this day, "Gilmore Girls" follows the life of a young mother and her teenage daughter just trying to live a peaceful life in the small town of Stars Hollow. Set in a cozy, "storybook" town, young mother Lorelai owns an inn, and her daughter Rory attends a private school, thanks to the financial help of her mother's estranged parents. The 7-season series, available to watch on Netflix, has won several awards along with the hearts of viewers, who have  fallen in love with the funny, quirky, mother-daughter duo that graced the screen from 2000 to 2007. A fall (and winter!) favorite, this well-written show is sure to pick up any gloomy day. 
Drink Pairing: Coffee, what else?
Song Recommendation: Gilmore Girls' iconic intro song, "Where You Lead" by Carole King
Dead Poets' Society
"Carpe diem. Seize the day, boys. Make your lives extraordinary…"
The Academy Award-winning "Dead Poets' Society" is a thought-provoking coming-of-age classic praised by many. The 1989 film, starring the beloved Robin Williams as charismatic English teacher John Keating, follows the imaginative class as they are inspired by the unorthodox ideas of their teacher. When they find an old book, apparently once belonging to their teacher and containing a note about a mysterious "Dead Poets' Society" on the cover page, Todd Anderson (Ethan Hawke) and his group of starry-eyed classmates break from the rigidity of their boarding school's expectations and learn how to pursue their dreams, often adventuring under the cloak of autumn nights. A touching movie of students learning to live their lives to the fullest, and the conflicts that ensue, "Dead Poets' Society" is the perfect film for a November night. 
Drink Pairing: Cinnamon tea 
Song Recommendation: Maurice Jarre – Carpe Diem (Dead Poets Society) Music 1
More for While You Read or Watch
oliviaalee – YouTube – Check out her classical and POV playlists!