New Music Monthly: January 2023
It is a new year, and that means lots of new music. January saw many new releases by small, independent artists, from debut albums to reemerging groups and even TikTok stars. The Cardinal Chronicle has curated a list of January releases that everyone should check out.
Gracie Abrams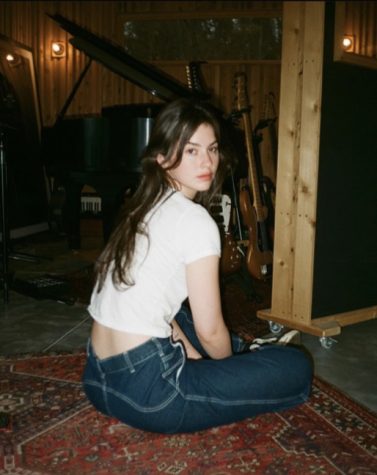 To start off 2023 strong, on Jan. 9, Gracie Abrams announced her debut album, "Good Riddance," which will be out on Feb. 24 this year. She also released the first single on the album, entitled "Where do we go now?" on Jan. 13. Covering the tender feelings and guilt following a breakup, this pop anthem was written and produced with Aaron Dessner, a long-term collaborator and friend of Abrams. Along with this release, Abrams announced a headline tour with Tiny Habits, an acoustic trio who met at Berklee College of Music, as an opening act. Many fans were scrambling to get tickets before all shows sold out.
boygenius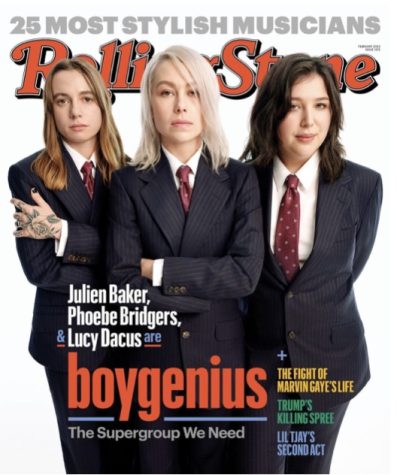 The all-female indie rock trio boygenius, named as a reference to "overconfident men who are praised for their every thought," is composed of Julien Baker, Phoebe Bridgers, and Lucy Dacus. While preparing for a triple-headline tour together in 2018, the trio went to the studio to record a single as promotion for the shows. Instead of one song, they recorded six. They released them as an EP that left fans longing for more. 
The members of boygenius all released their own solo albums in the years following, leading fans to believe they would never hear a boygenius song again. But on Jan. 18, the band announced their debut album, entitled "the record" (stylized in all lowercase like the band name itself). The full album will be out on March 31. They also unexpectedly dropped three singles: "$20," "Emily I'm Sorry" and "True Blue." Each has a very different sound but still manages to be cohesive. "$20" is a very grungy indie-rock song in a changing time signature, with Baker singing lead vocals. "Emily I'm Sorry" features Bridgers on lead vocals and echoing harmonies by the other members. The production on this track is very reminiscent of Bridgers' solo work, with its specific lyrics tracked over a calm, mellow acoustic guitar. "True Blue" has Dacus' vocals at the forefront with production similar to her solo work as well. The strong guitars and interesting drum beat, as well as lyrics that tell a story, are tools that Dacus uses often.
Charlie Hickey
Charlie Hickey, an indie-pop singer-songwriter from California, announced his first headline tour, "The Spring Break Tour," on January 24th. Presumably named after his song "Springbreaker," which he released a live recording of the same day. Hickey has gained popularity in the past few years since signing to Phoebe Bridgers' record label, "Saddest Factory Records," in 2021. 
Samia
Samia, a indie-rock singer-songwriter with roots in musical theatre, released her first album in 2020, which garnered critical acclaim. Since then, she has been releasing singles leading up to the release of her second project, "Honey," an 11 track LP. Its unique production styles and powerful lyrics make it a strong contender to beat her previous album's Pitchfork score of 7.9. The title track of "Honey" is a pop ballad with a repetitive chorus. The verses, however, contradict the energetic chorus. While being tracked to the same poppy percussion and instrumentals, the lyrics are much more vulnerable. 
Another incredible song on Samia's newest album is "Breathing Song," which shows her powerful lyricism. Each verse is a glimpse into the continuing storyline of sexual assault, with a chorus of  "No, no, no." The production puts her reverbed vocals at the forefront, filling up all of the sonic space, as the only other instrument is a mellow synth keyboard. This gives her words much more power.
Isabel Pless
Isabel Pless has amassed 113,000 followers on TikTok for her vulnerable, cathartic lyricism. She released a single on Jan. 26. "Spam Calls" is much like the rest of Pless' discography, with its story-like lyrics that are clearly about a specific experience, but simultaneously have pieces that any listener can relate to. Over a quiet ballad-like piano, she sings to an ex-lover about her habit of answering spam calls, hoping one day when she picks up she will hear their voice again.
January was a big month for indie music. Enjoy listening to all that artists have put out this month, and make sure to tune in to next month's music recap to see what's in store for February.