Do We Really Need the Grammys Anymore?
The 65th annual GRAMMY awards aired on Feb. 5, 2023. That night, millions of music fans huddled around their TVs, refreshing their feeds and anxiously waiting for the winners of each category to be revealed. The results were… not what everyone had had in mind, and now many music fans are left questioning. 
The Grammys have been around for almost three generations, but their legitimacy and impact on the music industry have always been doubted, especially in categories outside of pop. In an age where everyone's opinions are readily available and widely known online, do the opinions of anonymous voters really matter? And why should we, as listeners, care?
The Grammys, like all awards shows, is a lucrative business. It brings together the most recognizable names in music and has them mingling with other equally recognizable celebrities and influencers. It is a hub for collaborations and the fight for relevance. In the age of the internet, any interaction between celebrities can lead to weeks of conversation between fans.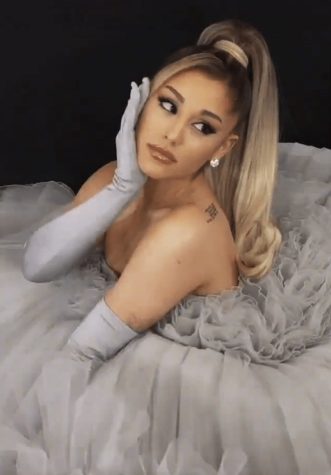 But before the show even gets to the music, the art of sponsorship is apparent in almost every aspect of the Grammys. Many artists are picked up by fashion houses to represent their brands and showcase their clothes, so every picture on the red carpet is used to promote a certain fashion house. Almost every aspect of the award show is paid for through sponsorships. From SiriusXM to United Airlines, many corporations pay for their commercials to air during breaks and for their names to be plastered all over the venue.
Sponsorship is so pervasive because the awards show is so widely renowned. With tens of millions of viewers each year, the Grammys are a place to be seen and to be discovered.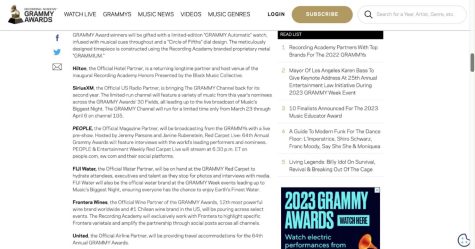 Just the idea of being a Grammy-nominated artist could change the lives of many artists, opening doors for them and giving them worldwide recognition. On top of that, if an artist is given the chance to perform at the show, their talent and music can be shown to countless recognizable artists and members of the industry. The process of being nominated, though, is something many artists cannot experience. 
According to the Recording Academy, it can cost up to $125 to submit one entry for award consideration. Active and voting members of the Recording Academy get a discount for submission, and they only have to pay after submitting five entries rather than paying for each individual entry. The Academy seems to favor its members, and this leaves artists with no association with the Academy in the dust. Imagine how many artists submit their work for consideration, spending the money to do so, only to be beaten out by artists who will be voting on who wins. Some may argue that an Academy membership can show an artist's legitimacy and justify their nomination, but artists should be rewarded for their skill and talent, not for their proximity to the Recording Academy.
In recent years, the Grammys have faced a lot of accusations of racism, especially when it comes to the treatment of the Hip Hop/R&B categories. In 2020, prolific rap artist Tyler the Creator won the Grammy for Best Rap Album for his record "IGOR." After his win, Tyler the Creator criticized the Recording Academy for categorizing his album as rap/urban. Tyler said, "When I hear that, I'm just like why can't we be in pop? Half of me feels like the rap nomination was just a backhanded compliment." It seems like the Academy places all Black artists in the same two genres, whether or not their music actually fits there, in lieu of actually praising them on the same level as their white counterparts. 
Another instance of blatant disregard for the Black community in the Rap category was at the 55th Grammy Awards in 2013. The Best Rap Album category was stacked with tastemakers of the genre. Jay-Z, Kanye West, Drake and Kendrick Lamar. All of these artists were era-defining kingpins of Rap. But there was one outlier: Macklemore & Ryan Lewis, the rapper/producer duo that took the mid-2010s by storm with singles like "Thrift Shop" and "Can't Hold Us." Most of their songs were popular in the ironic way that everyone liked in the 2010s, and their musicality was definitely not on par with any of the other nominees. And yet, when the winner was announced, the name that no one wanted to hear was called. This win stunned artists and fans alike, mainly those associated with Kendrick Lamar whose album "good kid m.A.A.d. city" is still considered a masterpiece of its genre. Many attribute this snub to the death of Macklemore's career, and even he was cited to have regretted the Academy's decision.
At this year's Grammys, the Academy messed up again. Beyoncé blessed us with her artistry this past summer by releasing the dance album masterpiece, "Renaissance." Pitchfork gave this album a 9.0 out of 10, and it was nominated for nine categories overall. "Renaissance" won Best Electronic/Dance Album, the first album by a Black woman to do so. "Renaissance" was not only a masterpiece, but it was an album dedicated to the Black community for the Black community. The record was soaked in Black influence and could not exist without Black queer people behind it. When Beyoncé accepted the award for Best Electronic/Dance Album, she specifically thanked the queer community, shedding light on a marginalized community and attributing her success to them.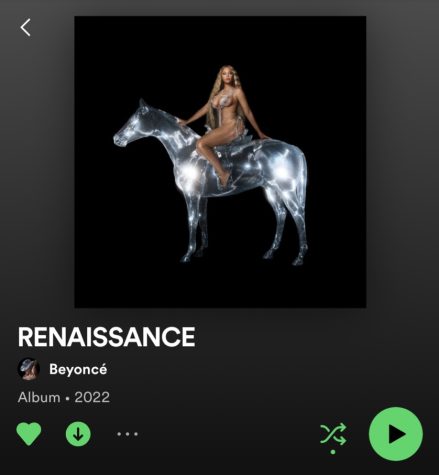 So when Harry Styles won Album of the Year for "Harry's House" over Beyoncé's "Renaissance," you can see why some of us (the Beyhive) were a little upset. It wasn't just that Harry Styles had won over Beyonce, it was that Harry Styles had won over Bad Bunny, Adele, Kendrick Lamar and Beyoncé. Bad Bunny was the biggest artist in the world this past year; Kendrick Lamar is a legend; Adele is Adele. And Harry Styles had won over all of them. That is just insanity. Out of all of the nominees, Styles was the one that no music fans wanted to win, but everyone was expecting to due to his commercial appeal. It brought the Academy's merit into question once again. Styles is a legitimate artist. He makes good music, I cannot lie, but he is none of these artists. "Harry's House" is no "Renaissance." In fact, "Harry's House" is not even Styles' best album by far. His self-titled album was great, "Fine Line" was great, "Harry's House" was mediocre. 
Harry Styles has also faced criticism for his use of the queer community and its aesthetics to make himself more marketable and bring more attention to him and his music. I am not here to speculate on Styles' sexuality. That is his business and his business only. However, his use of queer aesthetics and the hype that he gets from it is undeserved. Beyoncé has used queer aesthetics, but she made sure to directly credit the queer community and work with notable queer artists like Grace Jones and Jay Versace. The closest that Styles has gone to crediting the queer community is waving a pride flag at one of his concerts and playing a gay police officer in a movie. 
This AOTY scandal is not isolated to Styles, though. Beyoncé has been nominated for Album of the Year four times, and she has never won. Every time that she has been nominated, a white artist has won over her. Adele's "25" won over Beyoncé's "Lemonade," and Adele famously apologized for her win and split the Gramophone in half and gave it to Beyoncé. Beyoncé is the most decorated Grammy award winner of all time, with 32 wins under her belt. And yet, she has never won Album of the Year, the award that everyone stays up late to find out the winner of. The award that would cement her as the tastemaker and artist of the year. The award that would give her the credibility and praise she deserves. She has not won it. Not once.
At this point, Beyoncé has shown that she does not really need to win any Grammys to show her importance or impact on the industry. The Grammys make a spectacle of her and her presence every year but never give her the flowers she truly deserves. There will always be an Adele, a Harry Styles, an Ed Sheeran to win over Beyoncé. White mediocrity lasts forever, but so will Beyoncé's impact on the music industry and the state of pop culture. So, to answer the question. No, we don't really need the Grammys anymore. The Grammys need Beyoncé.
The Grammys are successful in their mission to make money; I cannot fault them for that. However, when it comes to awarding genuine artistry and talent, they fall flat every time. If they wanted to award artists based on their influence for the year, that would be great! But, they are not doing that either. The Grammys is just another archaic institution that only rewards white people and what they believe would make them the most money. They barely have any impact on the music industry outside of sponsorships and fan service. We have not needed the Grammys for a while now, and we will not need them next year or the year after that. If you would like to support your favorite artists, listen to their music, go to a concert or follow them on social media. The Grammys have proven time and time again that they are only here to appease the anonymous panel of voters, not the fans or the art. Let's be done with the Grammys, for now and forevermore.

The views and opinions expressed in this article are those of the author and do not necessarily reflect the official policy or position of The Cardinal Chronicle. Any content provided by our journalists is of their opinion and is not intended to malign any religion, ethnic group, club, organization, company, individual or anyone or anything.