Madison's Women-Owned Businesses
At AFRICaide and 4W's International Women's Day event in Madison, several trailblazing local business owners were recognized for their role as community leaders and models of female success. AFRICaide and 4W invited businesses who had made significant contributions to women's equity and took their stand as successful female-led institutions, making impressions on women locally, nationally and internationally.
The Artisan Collective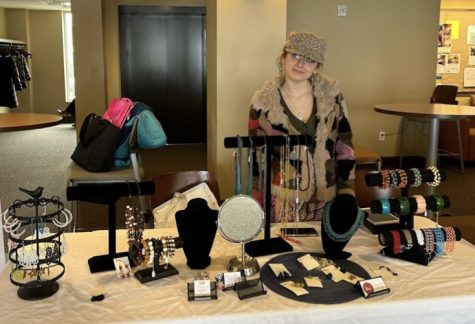 Amelie Rosenhagen, Co-Director of The Artisan Collective, coordinates and established the UW Madison-based organization. The business sells products made by women from all across the globe, each with their own unique stories. Once sold, the collected profits are then reinvested into these womens' communities. More information about this fair trade organization can be found on their Instagram, @the.artisancollective.
Merry-Go-Strong (MGS)
MGS collaborates with the Tharaka Women's Welfare Program to work with women in rural Tharaka Nithi Kenya. The nonprofit helps women to make a living off of basket making, providing yarn for women to get  started and buying the baskets directly from the women for resale in the United States.  
"Proceeds from the resale of the baskets go to initiatives like illuminating homes, providing water collection systems, and building a maker space for workshops and skill-building opportunities," founder Lesley Sage said. "These women are part of adult literacy groups and support their daughters by choosing to not send them through female genital mutilation." Further information on upcoming events and projects can be found on their website  and their cause can be supported through their Etsy, MerryGoStong.
Knitting for Peace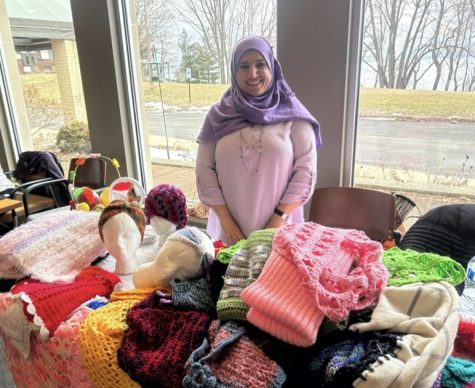 Knitting for peace is a local business run by two women, Huda and Rukaya, who sell several handmade knitted pieces to spread their messages as refugees. Huda emigrated from Iraq, and Rukata emigrated from Syria. Both aim to share their experiences — their time living in war-stricken countries and hardship from resettlement — through support of this artistic organization. Their beautiful projects can be located on their Etsy: Knitting4peace, and updates on their events can be found on their Facebook: Knitting for Peace.
Variations Dance Studio
Mynda Lynn, a winner of the event's Trailblazer Award, was also present at her booth advertising Variations Dance Studio. She was highlighted for her success as the owner of her own dance studio, a businesses that constantly maintains an accepting and educational environment. Their studio also appreciates dances from a variety of cultures. More information on her business can be found on their website.
IndiMark
Last but not least, IndiMark was another vendor stationed at the event. IndiMark's mission statement is "Empowering Communities to Find Sustainable Solutions to Local Needs." IndiMark stated their cause, saying, "We support development of collaborative, inclusive community improvement projects by facilitating partnerships and serving as a conduit to resources. IndiMark partners with communities by finding common ground and actively listening to and elevating local perspectives. We believe that these collaborations are a necessary foundation for effecting lasting, sustainable progress and social change. We are cultivating connections with people in Kajiado County, Kenya; AsoAmazonas, Ecuador; as well as underserved communities in Madison." Their organization continues to make strides in enacting water drilling projects in Kenya and can be supported through their website.
Each and every one of these local businesses had made incredible strides for women and the community around them. Support towards these businesses not only makes a difference in the Madison area but has an impact worldwide. Before hopping on Amazon, take a look at some of these local initiatives that continue to contribute to incredible causes.