A Guide to Relaxing in Warm Weather: Books, Movies, Drinks and Songs
As we all look forward to a long and relaxing summer break, we have compiled a list of books, movies, drinks and songs to keep you entertained…
What to Read
Circe by Madeline Miller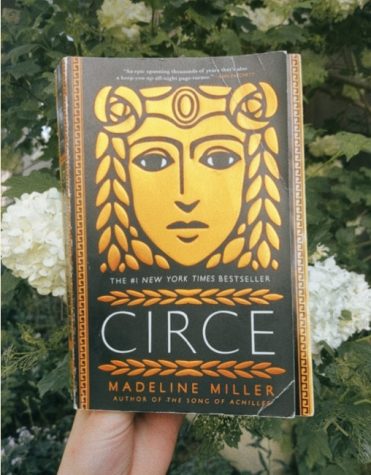 "When I was born, the word for what I was did not exist."
Many people are familiar with Homer's "The Odyssey," a legendary epic describing the trials and triumphs of the strong and witty Odysseus as he voyages home from Troy. But in the 2018 novel "Circe," Madeline Miller spins the tale of one of its secondary characters as a heroine in her own right. With poetry-like cadence, the life of the abandoned witch-goddess is finally revealed; Miller masterfully illustrates how the ostracized daughter of Helios, the Titan god of the sun, takes advantage of her exile on the island of Aiaia and becomes an unforgettable force in the lives of everyone she encounters. 
This breathtaking novel deserves 5 stars for the intricate weaving of humanity through the story of an immortal goddess and the unwavering, bold lines of prose. Miller used every word to her advantage, allowing Circe's journey from tragedy to self-acceptance to resonate within her readers. Though her claim to fame is her 2011 novel, "The Song of Achilles," which won the Orange Prize for Fiction, "Circe" undoubtedly raises the bar with a heightened sense of maturity and introspection, an element that makes it an even more mesmerizing retelling of a well-known classic. The fast-paced chapters tie themselves together seamlessly, detailing rapid action scenes and slow, pensive ones in an alluring fashion, leaving readers constantly reaching for the next page.
Read the full book review here! 
Drink Pairing: Barriques' Blackberry Mango Mint Cooler
Song Recommendation: "Isle of the Dead" by Sergei Rachmaninov
The Goldfinch by Donna Tartt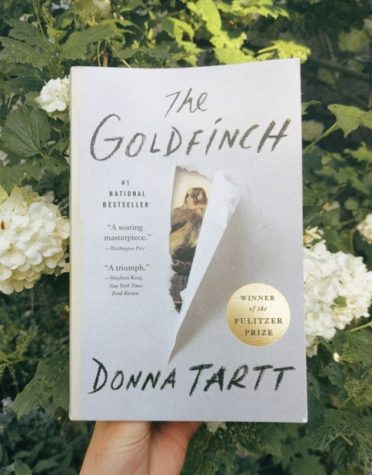 "And I add my own love to the history of people who have loved beautiful things, and looked out for them, and pulled them from the fire, and sought them when they were lost, and tried to preserve them and save them while passing them along literally from hand to hand, singing out brilliantly from the wreck of time to the next generation of lovers, and the next."
"The Goldfinch" is a heart-wrenching novel about a young boy, Theodore Decker, who lost his mother in a bombing at the New York Metropolitan Museum of Art and the following turn of events that make up his life. Immediately following his mother's death, Theo went to live with his childhood friend's family, the Barbours. This solution, although only temporary, keeps Theo from having to live with his alcoholic father, who only a few years before had abandoned Theo and his mother and run off to Las Vegas, Nevada. Theo is grateful for the opportunity to stay in New York, where he'd lived alongside his mother for so long.
Through a fated connection with a man whom Theo comforted in his final moments after the museum bombing, Theo encounters an antique furniture salesman named Hobie, who welcomes him into his home to discuss their shared trauma of losing a loved one. Hobie and Theo remain life-long friends even after Theo is finally forced to go and live with his father across the country. 
Theo's only wish is to live the life of a "regular" teenager with his mother again, but he must soon face the gravity of his situation. His mother is gone, his father is still an addict and he needs to determine what to do with the famous painting he mindlessly stole from the museum on the day of his mother's death.
"The Goldfinch" is packed full of beautifully-crafted and descriptive writing, not unusual for the critically acclaimed Donna Tartt. Fit for those wide-open summer days when you have little else to do, this book will long keep you entertained. While reading, search for allusions to the characters she introduced in her debut novel, "The Secret History." 
Drink Pairing: Iced Golden Milk
Song Recommendation: "Fade Into You" by Mazzy Star
One Hundred Years of Solitude by Gabriel García Márquez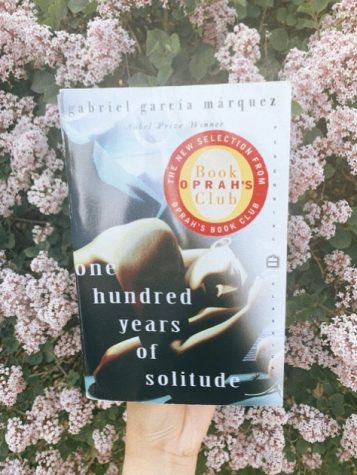 "It's enough for me to be sure that you and I exist at this moment."
A captivating tale of magical realism, "One Hundred Years of Solitude" by Gabriel García Márquez spans through generations of the Buendías, a family that breathes life into the isolated town of Macondo. The influence of this family slowly turns the paradise-like village into a famed town, riddled with the problems of the modernizing world. From political tensions to the very personal strifes between the Buendías and everyone in their lives, this critically acclaimed novel explores the fortunes and tragedies of Macondo as it experiences its evolution. 
Marquez's riveting descriptions of both the paradise and tumult of the Colombian town will transport you into a dreamy, feverish summer. As one of his most renowned works, "One Hundred Years of Solitude" earned Marquez the Nobel Prize in Literature and will be a book you'll never forget. 
Drink Pairing: Colombian Limonada de Coco
Song Recommendation: "Caminhos Cruzados" by João Gilberto
What to Watch
The Sound of Music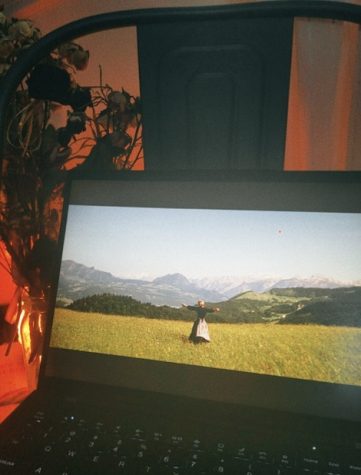 "The hills are alive with the sound of music, with songs they have sung for a thousand years. The hills fill my heart with the sound of music. My heart wants to sing every song it hears."
A heartwarming classic of the "golden age" of Hollywood, "The Sound of Music" is the quintessential springtime musical. Set in Salzburg, Austria in the 1930s, it follows an aspiring nun named Maria– played by Julie Andrews– as she is assigned the role of governess to the seven children of Captain Georg von Trapp, a former naval officer.
Upon her arrival at the von Trapp home, she finds a family in mourning of their mother's death. Their father has distanced himself from the grief and sorrow and the children need someone to liven their spirits. Her work with these seven children is incredibly meaningful. She teaches them the power of music and invites them to explore the vast outside world via notes, scales, melodies and rhythms. 
Drink Pairing: Barriques' Blueberry Lavender Cooler
Song Recommendation: "My Favorite Things" from "The Sound of Music"
Purple Noon (Plein Soleil)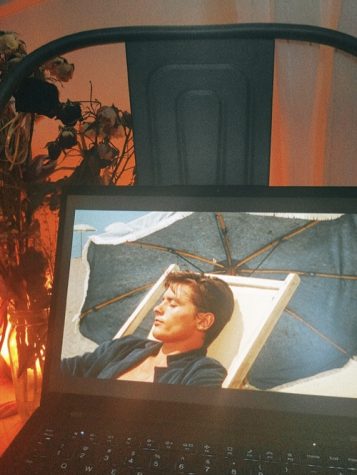 "I might not look it, but I've got lots of imagination."
"Purple Noon" (Plein Soleil) is a 1960 film starring Alain Delon, a praised French actor. Loosely based on the 1955 novel "The Talented Mr. Ripley", it follows the exploits of a young man, Tom Ripley, as he craftily steals another man's identity and fortunes. Sent to Italy to convince the wealthy Philippe Greenleaf to take over the family business, Ripley soon becomes interested in the lavish life of Greenleaf and his beautiful fiance, Marge. 
Ripley then kills Greenleaf and steals his identity, transferring money from his bank account and posing as Greenleaf at a hotel in Rome. Leading a double-life, he must cover up Greenleaf's death to his unsuspecting acquaintances and play an innocent bystander in the ensuing investigation. 
Although the premise of the film is inherently dark, the cinematography is unmatched, catapulting viewers into an Italian summer of their own. Complete with dramatic shots and vibrant coloring, Delon's role has captured the hearts of viewers for decades and this movie has made it onto the favorites list of film producers like Martin Scorcese, Akira Kurosawa and more. If you're dreaming of a Mediterranean summer, "Purple Noon" is for you. 
Drink Pairing: Italian Soda 
Song Recommendation: "Easy Lovers" by Piero Piccioni
The Secret World of Arietty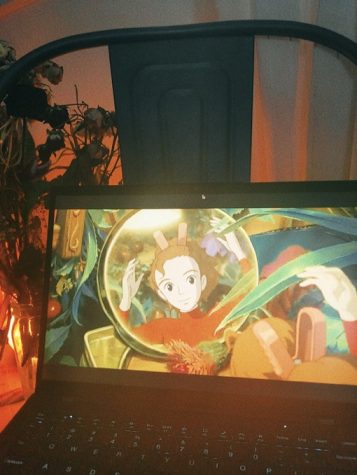 "My heart is stronger now that you're in it."
"The Secret World of Arrietty" is yet another entrancing film from Japanese Studio Ghibli. It tells the story of a family of "borrowers," tiny people who reside secretly within the homes of humans, collecting food and materials from them when necessary. The teenaged Arrietty and her two parents live under the floorboards of an elderly woman named Jessica and her housemaid Hara. At the start of the movie, Jessica's nephew, Shawn, moves in with her. He has a heart condition and must rest before a surgery. 
Shawn has a curiosity for the mysterious life of the borrowers and often attempts to contact them via notes and small gifts. But it is dangerous for the borrowers to be discovered and when they are, they must pack their things and relocate. The film illustrates the unlikely friendship of Arrietty and Shawn, who must eventually bid each other farewell in the name of safety.
True to any Studio Ghibli film, "The Secret World of Arrietty" is skillfully animated, with vibrant colors, lively landscapes and smooth motion. Whether you've grown up with this film and would like to take a trip down memory lane, or you're in the market for something new and unique, this film is for you.
Drink Pairing: Iced Green Tea
Song Recommendation: "Arrietty's Song" by Cecile Corbel
More for While You Read and Watch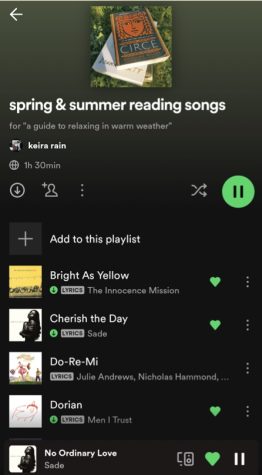 While you read, tune in to our playlist inspired by the books and movies featured in this article!