It's Summer! Here Is Your Very Own Summer Bucket List
Summer brings new opportunities, a chance for you to look back on your school year and of course, lots of fun. Kayaking out on the lake, traveling around the world, binge-watching shows and eating an unhealthy amount of ice cream are some of the classic summer activities. But summer vacation is exactly 87 days, and sometimes you get a little tired of the usual summer routine.
Whether you spend your summer free time sitting on your bed watching TikTok or spend every single day exploring the outdoors, these suggestions are sure to add some spice to your summer vacation.
1. Making lemonade, limeade and grapefruit-ade
Get through the summer heat by making these sour-sweet drinks; it is a fun project for families and friends and can usually be made from ingredients at home. If you have not made lemonade before, here is an easy, 3-serving recipe: 
Ingredients: 3 lemons, granulated sugar, water, ice
1) First, take the lemons, wash them and cut them in half, then take out the seeds. Next,  squeeze the lemon using a juice squeezer, and set aside a preferred amount of leftover pulp to put in later. If you do not have juice squeezers, spoons work fine. 
2) While you are juicing, make the sugar syrup to sweeten your sour lemon juice. Measure ⅓ cup of water and ½  cup of sugar. Mix them together, and microwave or boil until the mixture is syrupy. 
3) Lastly, put your lemon juice (and pulp) in a pitcher or a jug, and add about 2 cups of water. Then sweeten as preferred with the syrup. Add ice because nobody likes lukewarm lemonade, and enjoy!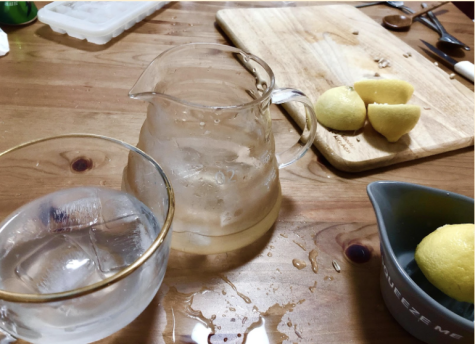 2. Baking
During the school year, I often find myself longing to bake, but without the time to actually go find the ingredients and prepare it all, I have to resort to brownie mixes. But now, you have as much time as you would want! There is a large range of recipes online from beginner to advanced levels with many vegan and gluten-free options. When searching for new recipes to try, google the specific flavor and type of the recipe. Then, go straight to the reviews/ratings of the website and see if the recipe worked out for other people. Summer is always the perfect time to try new things!
3. Being active outdoors
Go on a hike, swim in the pool or go for a jog! There are lots of different ways to stay active and fit during the summer in a fun way. Our community has many different places where you can be active outdoors, including the nearby Devil's Lake State Park, Ice Age Trails and the UW-Madison Arboretum. On August 26, 2023, the Good Neighbor Fest organization run by volunteers is hosting the annual Good Neighbor Fest 5K run/walk as part of the festival program.
Take this time to try a new sport or to improve on one of the summer sports you are passionate about. Our school has many different fall sports opportunities to prepare for, both boys and girls. Check out the MHS Athletic Offerings Website!
4. Volunteering at local charities/businesses
Whether you have the goal of racking up your volunteer hours or simply feel encouraged to pay it forward in the community, summer is the perfect opportunity to spend time volunteering! Beyond benefiting the community, you can also make new friends and experience new things.  Here is a website full of great volunteer opportunities!
5. Going to the movies
Whether you are going alone, with friends or with family, the movies are a great place to spend time over the summer. Here are some upcoming films to put on your list!
 "The Little Mermaid (2023)"

"Spider-Man: Across the Spider-Verse"

"Elemental"

"Indiana Jones and the Dial of Destiny"

"Barbie"

"The Marvels"
6. Go out on a picnic/camping
Whether in your backyard or a nice park, being outside on a sunny day under the shade with yummy goodies might just be the best mood booster! If you are feeling particularly adventurous, you can try camping with your family and friends and enjoy some s'mores and a nice campfire.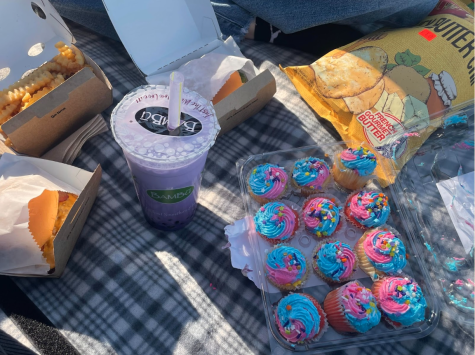 7. Dane County Fair/Good Neighbor Festival
Summer is a time when most of the local festivities happen. The Dane County Fair is a non-profit, family-friendly event that runs from July 20-23.The Good Neighbor Festival is truly a way to connect locally and enjoy time with friends, and it is run by volunteers. This year is the 60th anniversary, and the festival includes many rides, eateries, a parade and a fun run. If you want more information on the Dane County Fair, follow this link. For the Good Neighbor Festival, follow this link.
8. Play board games with family and friends
Sometimes, you just want to enjoy some downtime at home. So pull out the dusty Monopoly game from your drawer and build up your chess skills over the summer to beat all your friends on GamePigeon next school year. Or try a new board game from the local board game store, like I'm Board.
9. Visit the Dane County Farmers' Market
Spend time exploring America's biggest producers-only farmers' market, located on Capitol Square every Saturday morning. The capitol is absolutely beautiful at this time of the year and you can find a variety of local products at the numerous stands set up around the capitol building! The Farmers' Market is held every Saturday morning from April to November on the Capitol Square in Madison, and every Wednesday morning on Martin Luther King Jr. Blvd. Here is the official website.
10. Go on a spontaneous road trip
Sometimes, taking a trip on a whim can be refreshing. Follow the signs on the sides of the highway and go where your heart leads you! I sometimes love just going out of track by stopping by a random cheese market, or a local restaurant. Studies have found that people who do not plan their vacation weeks or even months in advance but instead take spontaneous trips are happier. Another reason to get out there and enjoy your summer in this way!
11. 24-hours unplugged
In the summer, we tend to be on our phones a lot. Without a constant stream of stimulating entertainment, you will get bored. But that is what this list is here for! Also, it is mind-boggling how the loss of your phone improves your sleep quality.
12. Learn a new instrument
Whether you are already a musician or not, learning a new instrument can be interesting and self-developing! It could be as simple as an ukulele or as difficult as an oboe, whatever you feel like learning. There are local music stores with instruments for rent and YouTube videos to help you get started. Who knows? Maybe you will develop a whole new skill set.
13. Watch fireflies/birds
Take a moment to sit in your backyard or a park to watch the fireflies come out at night; it can truly be magical. Or take a slow walk through our very own Pheasant Branch Conservancy, home to various plants and several species of birds!
14. Make a summer playlis
t
Try listening to something new, and get some music suggestions from friends and family to help you to find your music this summer.
15. Watch the sunset/sunrise
Watching the sky might sound boring, but I would not trade watching the colors paint across your world on a warm evening for anything. If you are an early riser, you can watch the sunrise, too. Pope Farm is an incredible place to watch the sunrise and the sunset at the top of the hill. Stargazing can also be amazing, with a good view of the sky. Try looking for summer constellations!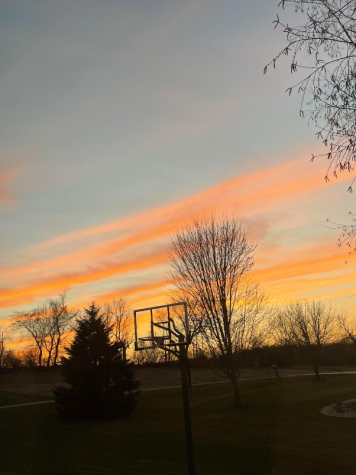 16. Take a risk and make a change
Get a new haircut, a new makeup, or try on a new style of clothing. Who knows? Maybe you will like it (like in "Green Eggs and Ham")! Even if you do not like it, your hair will grow back plenty fast before the school year.
17. Plan your next school year
I start shopping for school supplies a little earlier than the last day of summer and review the stuff I was challenged with the year before. You may not want to think about the next school year already, but sometimes thinking and planning about it instead of worrying endlessly alleviates stress. 
18. Reorganize/redecorate your room
Here is how to plan to decorate your room: First, plan how much you want to change in my room as well as your budget. Then, choose a color palette that you like that fits with the rest of the house. I normally choose a "centerpiece" of the room, like a rug, the bed, or the curtain, and style the rest of the room along it. For example, you found this amazing orange couch for your room, now you need a complementary color, an opposite color that enhances the other color. Add something like a dark teal curtain! String lights and candles set the mood really well for your room too.
19. Learn to knit/crochet
With enough patience and time, you can create any craft with yarn and string. Michaels craft store has the basic supplies for knitting and crocheting–yarn and needles/crochet hooks–and there are countless tutorials to learn from on YouTube and other websites.
20. Try getting a job
 If you have an excess amount of time left, why not? The benefits of a summer job are countless, including additional income, increasing social skills, knowledge, and a good outlook for college applications. Look for job opportunities online, or ask friends around. Even if you do not get the job, what did you lose?
Those are all the amazing things you could do with your abundant time during the summer. Congratulations on making it through the list, now go and enjoy the summer for all it is worth!